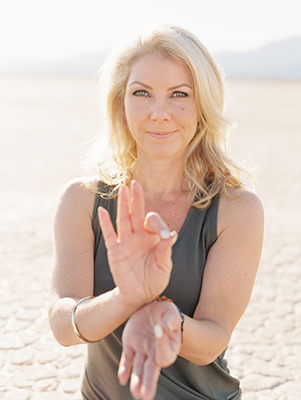 Eileen Lorraine is a certified 500RYT Dharma Yoga and meditation instructor as well as having a 15-year career as an Executive Assistant supporting C-level executives in the casino and gaming industries in Las Vegas, Nevada. Creator of Dharma Underground, a grass-roots yoga outreach effort that offers free yoga to non-profit organizations and Underground Yoga Movement, a pop-up yoga experience, Eileen's work has been featured in Huffington Post, Forbes, and Yoga Journal.  Eileen offers insightful and practical application of yoga postures, breath work, meditation, and "good-living" philosophy.
Just Breathe: Yoga and Breath Work for the Administrative Professional
Bamboo is flexible, bending with the wind but never breaking, capable of adapting to any circumstance. –PingFu
In our careers we too have to be like bamboo, always adapting to ever-changing environments, new deadlines, multi-tasking an array of responsibilities, all while keeping balance and calm in both our work and personal lives.  Additionally, hours spent on the computer, if not met with a holistic wellness program, can put a strain on the neck, shoulder, back, and wrists over time.  In this *one-hour yoga and breath work class you will learn practical and simple techniques to:
Operate above the chaos by connecting with the breath
Build emotional resiliency by building physical strength and flexibility
Regain mental serenity through meditation and presence
*This class is good for all levels, beginners or those with a regular practice.  Please bring your own mat if possible.
Tuesday, October 11, 2016 – 6:30 -7:30 am
Please RSVP with Jasmine Freeman at jfreeman@officedynamics.com if you plan on attending.