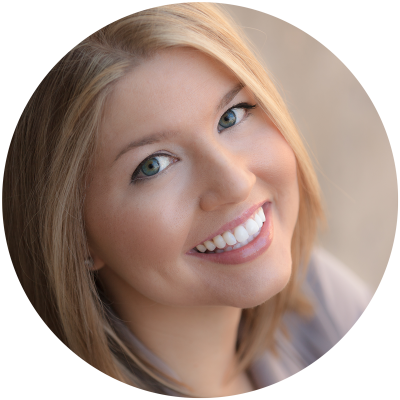 Speaker, Survivor & Optimist
At age 26, Courtney beat melanoma.  But five years post-cancer, routine follow-up scans detected a malformation of the blood vessels in her brain that was close to causing a hemorrhage.
An aneurysm, which had shown no symptoms, could have ruptured at any time.  Courtney underwent a series of brain surgeries in 2011 to remove the malformation.
At the same time, Courtney was dealing with her health crisis, she founded the nonprofit Austin Involved as a way to connect young professionals to meaningful philanthropic opportunities.  She believes deeply in the power of philanthropy as a tool to help individuals get the perspective that leads to resilience.
Courtney's presentations are designed to help individuals and businesses adapt to change and crisis when the stakes are high. She is passionate about sharing her techniques for bouncing back, letting go of the plan, and getting clarity when life, love, or work throws you a curveball.
She has her Masters Degree in Philanthropy from Saint Mary's University of Minnesota and is currently beginning work toward her PhD.  Courtney has been honored with the Leadership Austin Ascendant Award, as well as her high school's Distinguished Alumnae Award.  In 2013, Courtney was a candidate for the Leukemia & Lymphoma Society's Woman of the Year.  She has been recognized by Austin Monthly magazine as one of "20 in their 30s," and by GivingCity magazine as one of 2012's "New Philanthropists."
Courtney's experience in the community has also helped her grow her family.  Soon after launching Austin Involved, Courtney and her husband, Jamie, were at an Austin Involved volunteer day when they met a young high school student with dreams of college and success as a musician.  Today, Courtney and Jamie have welcomed Anthony into their family, and Courtney can often be seen proudly wearing her "UNT Mom" t-shirt around town.  Courtney, Jamie, and Anthony live in Austin, TX with so many rescue animals that they have lost count.
"She is passionate about sharing her techniques for bouncing back, letting go of the plan, and getting clarity when life, love, or work throws you a curveball."
Click here to learn more about Courtney Clark.
Above: Courtney in recovery 24 hours after brain surgery. Courtney, Jamie and Anthony on a family vacation.
General Sessions
---
The Art Of Accelerated Resilience
Wednesday, October 18, 2017 | 9:15 – 10:15 a.m.
Adapt Faster and Achieve More
In today's competitive world, there's no time to recover from our challenges slowly. Accelerated Resilience is the answer. The research-based, proven strategies from Courtney's new book, The Successful Struggle, will have you and your employees managing chaos, conflict, and life's other challenges in the fastest, most productive way possible.
Audience members will learn:
What Accelerated Resilience is and where we find it
The "Stop, Drop, and Roll" technique for chaos management
How the dual nature of conflict impacts productivity levels and success
The 4 worst habits to avoid in a conflict
---
Changing Lanes: Learn
Your Change Style and Use It To Your Advantage
Thursday, October 19, 2017 | 9:15 – 10:15 a.m.
Navigate Change and Understand Your Change Style
Not everyone deals with change the same way.  In this proven change-style assessment, participants learn their personal strengths and preferences when managing change, and how to work with those who face change differently.  Perfect for groups and industries facing transformation.
Attendees will learn:
Which of the three styles they're likely to rely on when faced with change
Why staying engaged in change is important, and the best tactics to keep you engaged
Strategies to maintain personal power and a sense of control during times of transition