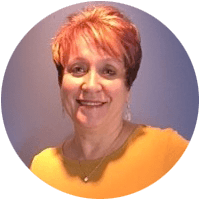 Executive Assistant
Becke Wolf is the Executive Assistant to the President of Steel Encounters, Inc. Becke works with her executive on strategic initiatives and other projects to develop and cultivate a collaborative and engaged work environment. Becke is the Project Leader for the Employee Engagement Committee and was key in getting a brand-new company app developed and launched for the employees.
Innovation has been the catalyst for Becke's thirty plus years as an office professional. As Becke tells it, her elementary school principal was a forward thinker who invested in his students' futures by opening a "typing lab" filled with IBM Selectric typewriters. The fifth and sixth graders at the school, including Becke, were trained in typing because their principal firmly believed that typing would be a highly desirable skill for their generation. Clearly, her principal was correct, as Becke attributes that one skill to launching her career.
Becke is no stranger to teams and coordinating their needs. Between 2001 and 2002, Becke worked as the Coca-Cola 2002 Winter Olympic Team Accreditation Coordinator. Her position required her to negotiate with the Salt Lake Organizing Committee to obtain accreditations and security clearances for 500 plus Coca-Cola employees and executives. Detailed coordination on any scale is Becke's forte!
When the work day ends, Becke can be found playing the piano (she teaches others to play as well and her cell. She enjoys reading true crime and Gothic romance novels. She has four grandchildren who she adores and she hopes to share with them the value of innovation that she learned so young.
Why I love the Office Dynamics conference: I have been an Executive Assistant for more than 30 years and have attended a number of different conferences purported to be designed for the administrative professional. I was always disappointed when they turned out to be more fluff and no substance. So, I admit I came to the conference with pretty low expectations. I was absolutely thrilled to find that I came away with real-world knowledge and tools I used to improve both performance and efficiency in my job…so cool! Office Dynamics is truly passionate about our profession. Joan Burge and her amazing team manage to find engaging speakers who have walked in our shoes and who know, first hand, what it means to be an assistant. Each year is better than the last! While there are many conferences for administrative professionals to choose from, this is the only conference where the smaller participant size provides the best opportunity to meet and get to know your fellow attendees, as well as the speakers! I am especially thrilled to participate this year and have the opportunity to shepherd first-time attendees through this amazing conference. I guarantee you will come away energized, enthused, renewed and armed with the knowledge and tools you need to grow your career! See you soon!!