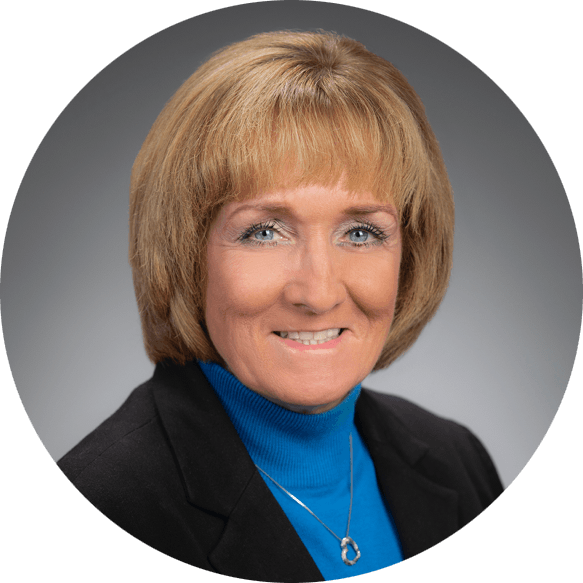 Brenda Mason
CPS-OM | CEAP-CBS | CWCA | MBA | Senior Executive Administrative Assistant
Since joining Nationwide, Brenda has held administrative assistant positions in Sales & Marketing, Compliance, Nationwide Financial and for the past 9 years has been in Property & Casualty Sales as the Senior Executive Assistant to the President of National Partners.  In her current position, she partners with her executive to drive competitive advantage and growth by developing distribution strategies through business partners.
Brenda is also focused on the strength and effectiveness of the administrative assistant position. She is currently working on several initiatives in support of the administrative assistant, which including participating in the Professional Development Committee, assisting with the Nationwide Insurance Admin Advocate Project, developed the mentoring program for the administrative assistants, writing the mentor & mentee playbooks, and was a writer for the 2020 Certified Professional Designation (CAP) exam through the International Association of Administrative Professional (IAAP).
Brenda was given the opportunity to present on Feb 11, 2021 to a variety of Nationwide Assistants during "The Evolving Role of the Administrative Assistant-2021 Workshop." This event connected with administrative professional peers in a workshop discussion format that allowed for networking specific to 2021 objectives and goals.
Brenda holds the Certified Administrative Professional (CAP) designation, Certified Office Management (OM), Certified Executive Administrative Professional (CEAP), Certified World Class Assistant (CWCA), Certified Business Skills (CBS), a Bachelors' degree in Business Management and a Masters' degree in Business Administration from Ohio Christian University.
In Brenda's spare time, you can find her and her husband spending time with their three children, as well as their four grandchildren.  She also enjoys spending time at their Indian Lake home fishing and boating.
Company Spotlight - Nationwide
The Evolving Role of the Assistant at Nationwide and What That Means to You
Like many organizations, the past few years had a dramatic effect on the administrative community at Nationwide where there was a 40% reduction in administrative staff! The assistants who were retained found themselves taking on more and more executives to support creating more pressure and stress to perform. Eventually, the assistants found their voice and "flipped the script." Since then, the administrative role has emerged stronger, and their value has increased.
In this session, Sherry and Brenda will authentically share:
Brief history of the Nationwide assistant
Their reactions to the reduction in staff and how they forged forward
How they remained strategic partners in a virtual world
Achieving personal renewed worth
Advice on how to "flip the script"
Developing performance objectives