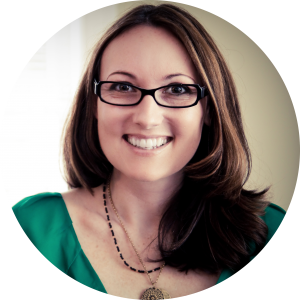 Chrissy believes work can be a delicious, nourishing life experience. She loves helping professionals figure out what that means for them and how to achieve it.
Chrissy is the founder of EatYourCareer.com, a popular blog for professional development and career advancement advice. As both a Certified Professional Career Manager and a Certified Nutritionist, Chrissy's unique perspective has garnered the attention of top career sites including Monster.com and Career Builder, where her work is regularly featured. She is a contributing career expert for Forbes.com and U.S. News & World Report, and has a bi-monthly live career advice segment on Fox's Good Day Colorado.
As an in-demand public speaker and workshop facilitator, Chrissy has worked with some of the world's most recognized companies, including Capital One, Northrop Grumman, TIAA-CREF and W.W. Grainger to name just a few. Her onsite coaching program, ELEVATE Admins, is designed to elevate performance, increase engagement and improve retention of high-quality administrative professionals and has gained notoriety for its unique approach.
Learn more about Chrissy by visiting www.EatYourCareer.com and www.ElevateAdmins.com.
---
Session: The Proactive Administrative Professional: How to Stop Playing Catch Up & Start Getting Ahead by Chrissy Scivicque
In today's busy workplace, many Administrative Professionals feel a constant lack of control. With so much happening at any given time, they simply react to their circumstances in the moment, trying to keep everyone happy without falling too far behind. They don't have the time and necessary tools to anticipate needs, plan and prepare for the future, and prevent foreseeable issues from popping up. Instead, they're trapped in a state of reactivity—constantly playing catch up but never getting ahead.
Sound familiar? If so, you're in luck. This session will help you break this pattern by implementing daily proactive practices. After attending this session, you'll have everything you need to master the one skill that turns an average Administrative Professional into a truly exceptional business partner.
In this session, you will learn:
What it means to be proactive, why it's vital for career success in any field and what it really means for Administrative Professionals. (Hint: It can turn you into a virtual "mind reader!")
The 5 essential components for building the proactive skill set, the potential challenges you may encounter, and how to overcome them.
Easy-to-implement proactive strategies you can use daily to better predict, plan, and prepare for the future, and prevent problems along the way.
How to practice proactive career management—a mindset shift that will ensure you're always ready for the next step, regardless of what that looks like.