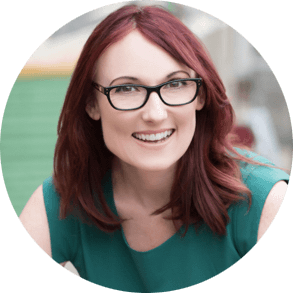 Chrissy Scivicque, PMP, PCM
Career Coach | Corporate Trainer | EatYourCareer
Chrissy Scivicque believes that work can be a nourishing, enriching life experience—and she loves helping professionals discover exactly what that means for them and how to achieve it. Her popular website, EatYourCareer.com, is devoted to this mission. As a certified Project Management Professional (PMP) and certified Professional Career Manager (PCM), Chrissy brings a unique perspective to the world of professional development. As a proud former executive assistant, Chrissy also has a deep admiration and appreciation for the world of admin and its unique challenges. She is the author of three books: "The Proactive Professional", "The Invisibility Cure" and "ELEVATE Admins" (all available on Amazon).
Through her work, Chrissy has developed and delivered training programs for admins at some of the world's most recognized organizations including 3M, Amazon, Northrop Grumman, Microsoft, Capital One, Accenture, GoDaddy, Turner Broadcasting, and more.
Chrissy is a former contributing career expert for U.S. News & World Report. She has published over 500 articles on career-related topics and is the creator of 20+ professional development products including e-books, workbooks and more. She lives in Denver, CO and is a frequent guest on the morning show Good Day Colorado where she answers career-related questions from TV viewers.
Digital Information Management: What Every Administrative Professional Needs to Know
As an administrative professional, you manage a large amount of digital information. It comes at you from a wide variety of different people, both inside and outside the organization, and through many different avenues including email, phone, and other digital communication tools. Ironically, it can also be hard to obtain the right information sometimes! Part of your job is to act as a funnel, gathering information, filtering it, and taking appropriate next steps. This session offers best practices to do this effectively and efficiently in the modern working world.
In this session, you will learn:
How to actively seek the information you need from the right sources
How to use discernment to filter information and determine what is important and what is not
How to effectively and appropriately redistribute information to the right people at the right time
How to organize and manage content in physical and virtual systems