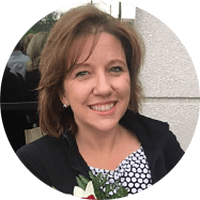 Cindy McConnell directly supports the Chief Executive Officer of Shure Incorporated. She was promoted to this role in 2016.
She joined Shure in 2001 and has held administrative positions with increasing levels of responsibility. Cindy has effectively supported C-level executives in the Company's Global Marketing and Sales, Operations, Information Technology, and Executive Administration divisions as Office Administrator, Executive Secretary, and Executive Assistant.
Cindy mentors her peers on the Executive Administration team, sharing best practices and organizing regular meetings to communicate with staff.
She manages planning and maintains budgets for corporate events—large and small. From the Company's annual holiday event to quarterly Town Halls, to monthly Executive Staff meetings, Cindy serves as a competent leader.
Before joining Shure, Cindy's previous roles as Administrative Assistant at STS Consultants and Assistant Warehouse Supervisor at Follett Library Resources helped to prepare her for her current position, which involves assignments that are often complex and confidential in nature, requiring considerable judgment, tact, creativity, and initiative.
Cindy holds two important certifications: World Class Assistant (completed in 2012) and Certified Executive Administrative Professional (achieved in 2014).