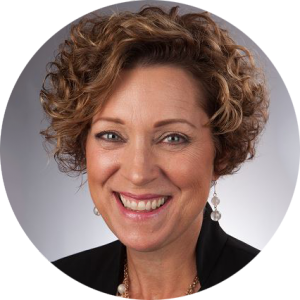 Peggy Vasquez is an international speaker, inspirational author, trainer and coach. Peggy's passion and personal mission statement is: "To empower others to be successful." She gravitates towards opportunities to inspire, teach and connect with others. This passion is exactly what has led her to where she is today.
Peggy has been the Chief Executive Assistant to the Director of Pacific Northwest National Laboratory since 2005. Prior to joining PNNL, Peggy was an Executive Assistant for CEO's and Vice Presidents in the medical, nuclear, financial and agriculture industries.
She is actively involved in her community and is currently serving as the Past President of Women Helping Women and the President of the Administrative Professionals of Tri-Cities.
She loves spending time with her 4 children, 6 grandchildren and her loving husband Rene'! When Peggy isn't at a speaking engagement, strategizing for the future, or with her family, you can find her on the dance floor!
---
General Session
Keeping the Pedal to the Metal with a New Pit Crew
Friday, October 20, 2017 | 8:30 – 10:00 a.m.
When you have a pit stop how long does it take to get you on the road again? Whether your team has a change in the driver, crew chief or pit crew, or has a blown engine and flat tire the race must go on! It's the same in the business world ~ no matter what new team member you may experience or challenge you and your team may be facing ~ business must go on. The way you keep the pedal to the metal and ahead of your competition is by adopting the Pit Crew Strategy.
The difference one new team member makes to the team
The importance of a step by step process to quickly bring in new team members
How efficiency, effectiveness, trust and communication can make or break the race
How vital the pit crew is to the success of the driver and team
The Pit Crew Strategy – 7 essential tools to keep your team on the winning track
Remember: Success is not a one-person job; it takes an entire team! No one succeeds alone!