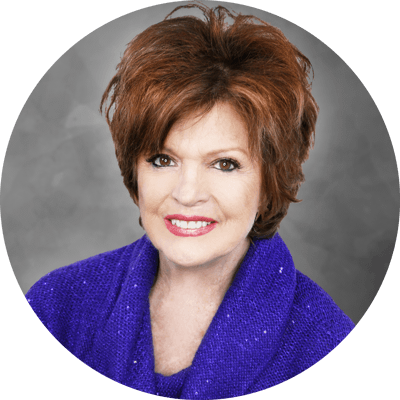 Successful entrepreneur, author, motivator, podcaster, and television show host, Judi Moreo is one of the most admired personal growth trainers and coaches in the world. Judi is the publisher of both the Life Choices book series and Choices magazine as well as the host of the popular Choices with Judi Moreo internet radio show and the World of Book Reviews television show. She is the author of 11 books including 2 international bestsellers, "You Are More Than Enough" and "Conquer the Brain Drain," as well as "The AchieveMore Method Personal Development course," an online program for building self-confidence, communication, and leadership skills.
Judi has informed, inspired, challenged, motivated and entertained audiences in twenty-eight countries around the globe with her unique speaking and training style. As a popular conference speaker, she has shared the stage with many notable speakers including Norman Vincent Peale, Og Mandino, President George Bush, Sr., Hyrum Smith, Thabo Mbeki, Barbara Bush, Montel Williams, Cavett Robert and hundreds of the world's leading thinkers and innovators.
Though best known as a motivational speaker and personal development trainer, Judi is often hired as a coach/mentor by entrepreneurs, corporate executives, and team leaders to develop their skills for managing people, change, cultural diversity, and conflict. Her advice, products, and training have been engaged by such companies and organizations such as Rayovac, Arrow Africa,  US House of Representatives, Kwazulu Financial Corporation, Bophuthatswana National Development Corporation, Walt Disney Imagineering, Johannesburg Stock Exchange, as well as hundreds of casino hotels and resorts and dozens of top universities around the world.
If your desire is to have more success, better relationships, more support, more peace of mind, and more happiness, let Judi Moreo help you build the confidence and skills to live the life you desire.
---
GENERAL SESSION: Success by Design
Thursday, October 25, 2018 | 3:30 p.m. – 4:30 p.m.
Success by Design will introduce you to powerful strategies – offering easy to use techniques that will set you apart from the rest and position you for success in all the areas of your life. You'll learn how to:
Define your purpose
Motivate yourself and keep your attitude positive
Communicate and interact effectively with anyone
Boost your credibility
Make a dynamic impression on everyone you meet