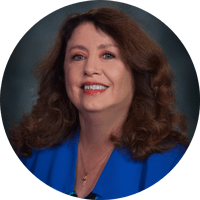 HR Support
I began my administrative professional career over 30 years ago. My current role is providing administrative support to the Talent & Organizational Development department and core HR team at Aerojet Rocketdyne. I found my niche in the training department 22 years ago and I have been responsible for bringing administrative development opportunities to the company as well as keynote speaker events, lunch and learn sessions, and the annual all-employee appreciation event for the Los Angeles site. I am also one of two administrators who manage the Tuition Assistance Program for employees at Aerojet Rocketdyne, and I am the program administrator for the company's annual scholarship program.
When not working, I enjoy volunteering for the company's Children's Hospital Toy Committee to raise money to buy toys for the patients of Children's Hospital, Los Angeles.
Why I love the Office Dynamics Conference: I first met Joan Burge in 1999 when our training department brought Joan's "Star Achievement" Series® to our company. I know how fortunate I am in that this year, I will be attending my 10th Office Dynamics Conference. The reason I keep coming back is because we're not just a number with Joan and her team – we're recognized and remembered! And Office Dynamics continues to deliver amazing programs that are always current and a step above the rest. I have made dear friends at the Office Dynamics Conference that have been in my life for more than a decade, and this is a priceless bonus on top of the incredible learning experience that each conference offers.