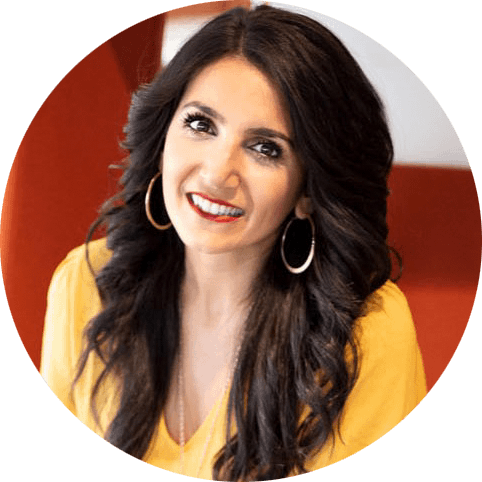 Nada Lena Nasserdeen
2x TEDx Speaker | Best Selling Author | 40 under 40 | Corporate Trainer | Leadership & Confidence Coach | Founder @Rise Up For You
Nada Lena is the founder and CEO of Rise Up For You, #1 Best Selling Author, Leadership and Career Confidence Coach, and 2x TEDx Motivational Speaker.
With over 10 years of experience as a college professor and former top executive for an education corporation, Nada understands the importance of fusing education, empowerment, and leadership together as she works with her clients and speaks to audiences worldwide. She has toured the world as a singer, has a Master's degree in Executive Leadership, and has coached and mentored over 50,000 individuals around the world on self-empowerment, career strategy, and soft skills. 
Nada has been featured on hundreds of podcasts and radio shows as well as a featured motivational and educational speaker on platforms such as TEDx Talks, The Female Quotient, The California Human Resources Conference, The World In Leadership Diversity Conference, Women of Influence, The Virtual Coach Expo, The Wonder Women Tech, The Human Gathering, and more. She's spoken on platforms alongside the greats such as Tony Robbins, Les Brown, Marie Forleo, David Meltzer, and more! Most recently, she can be seen and heard on Canada's Global TV, Radio Canada, Amazon Prime TV, and Bloomberg as one of the only female co-hosts of The Office Hours, a talk show that interviews celebrities, athletes, and world-renowned entrepreneurs. 
Her company, Rise Up For You has been featured worldwide and worked with brands such as CBS, Google Next 19, and various Fortune 500 companies as well as small businesses and currently has reach in over 50 countries with their programming. Rise Up For You is proudly Certified as a Women's Owned Small Business and Certified by the Society of Human Resources Management. 
Nada has been awarded 40 under 40 professionals in Orange County, California Women of Influence for Entrepreneurship in 2021, the Keynote Speaker Award from the Lebanese Collegiate Network, and the OC Sheriffs Award for her philanthropic work with at-risk youth. 
How to be Seen, Heard, and be Relevant
Today's world is full of consumption overload, an ever-changing workforce, and constant navigation on how to communicate in this new remote world. The big question is, how do you stand out? How do you get the exposure needed to build your brand, your presence, and your leadership in a sustainable and effective way?
In this dynamic presentation, Nada will break down the three critical factors of being seen, being heard, and being relevant as a professional for your personal success and to elevate the success of your team. Participants will walk away with skills for building confidence, tips for public speaking and delivering strong messaging, and strategies for being seen as the expert and thought leader in your industry.
In this session, you will:
Discover how to be seen, heard, and relevant in a growing industry that is inundated with hungry professionals.
Learn strategies for showing up as your best in order to make lasting impressions.
Gain the three key strategies that will help you stand out.
Understand how self-confidence contributes to your success in being noticed and heard.
Walk away with key takeaways to optimize your LinkedIn as a thought leader today.