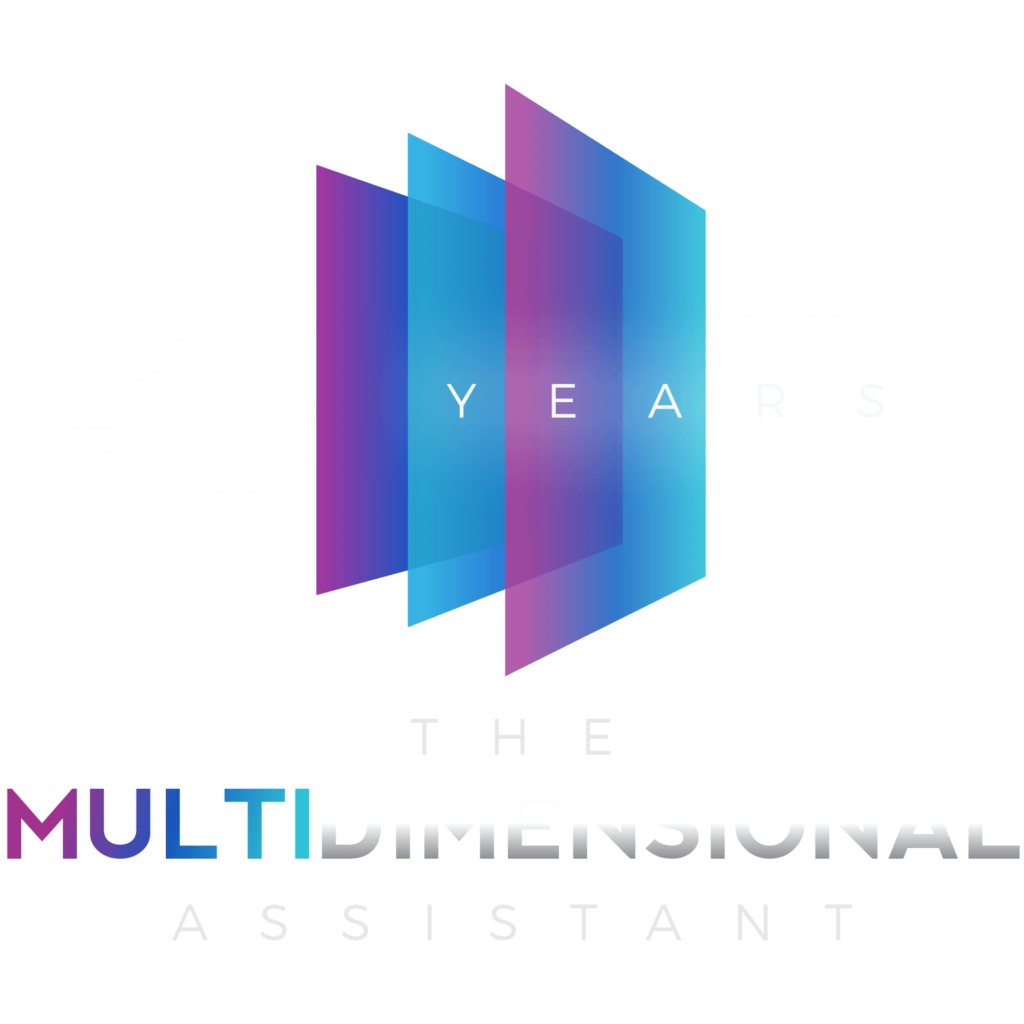 Las Vegas, NV | Red Rock Resort
| October 17-20, 2023
UNCOMPROMISED AND UNMATCHED PROFESSIONAL DEVELOPMENT FOR ADMINISTRATIVE ASSISTANTS
Get ready to be inspired and empowered at the Conference for Administrative Excellence, the premier event for executive and administrative assistants. Join an exclusive community of top administrative professionals and notable experts in the field as they gather in the vibrant city of Las Vegas for a jam-packed three days of career advancement, networking opportunities, and enlightening presentations. Now in its 30th year, this conference is not to be missed by anyone looking to take their career to the next level and elevate the entire administrative industry.
The Multidimensional Assistant
The Multidimensional Assistant
Multidimensional implies someone or something is multifaceted, complex, intricate, and has several dimensions or aspects. This perfectly describes the role of the modern-day assistant. Much like a movie, your work life is filled with intricate themes, characters, plots, and symbols. You play many roles and wear several different hats. Some days, you are the air traffic controller and other days you are the rule enforcer. You are a director and an actor as you play out the character you want to be and how you want to be viewed by others inside and outside your organization.
This means there are endless possibilities for you and you can enjoy years of a fulfilling career. The challenge is the complexity and intricacy of your role and therefore you need to continuously learn, strategically position yourself, fine tune the already-excellent skills you embrace, and be an explorer.
"The Conference for Administrative Excellence is a sleek, modern event with just the right subject for an intimate, casual, and upscale event that really delivered the goods."
A Memorable, Career Benefiting, and Interactive Conference for Assistants
Assistant Conference Facts
Attending a conference can provide a range of benefits, including opportunities for networking, learning, and leisure. A conference geared towards administrative assistants may challenge attendees to reflect on areas for personal and professional growth and offer insights from industry leaders and experts. Being in the same location as these individuals can also provide valuable opportunities for career advancement and growth through the exchange of ideas and perspectives.
Absolutely the best conference I have ever attended. The wealth of information that was given to us, the talented and educated speakers, and the staff of office dynamics was incredible. I cannot advocate enough to say if you have never been to one of their conferences, what are you waiting for? I wonder the same darn thing, but guess what? I am a keeper, and I will be at everyone that I possibly can. Thank you, thank you, thank you. I am leaving with a wealth of information and knowledge, and new friends.
In-Person
October 17 -20, 2023
Breakfast, Lunch, and Snacks
Live-Stream
October 18 -20, 2023
View All Session in Real-time

30-Day Access to Session Recordings

Virtual Networking Opportunities

Attend From Anywhere in the World

Attend From Your Home or Office
On-Demand
3-Month Access Post Conference
3-Month Access to Session Recordings

View From Anywhere in the World

View From Your Home or Office

View Sessions More Than Once

Pause, Play, Rewind, Fastforward