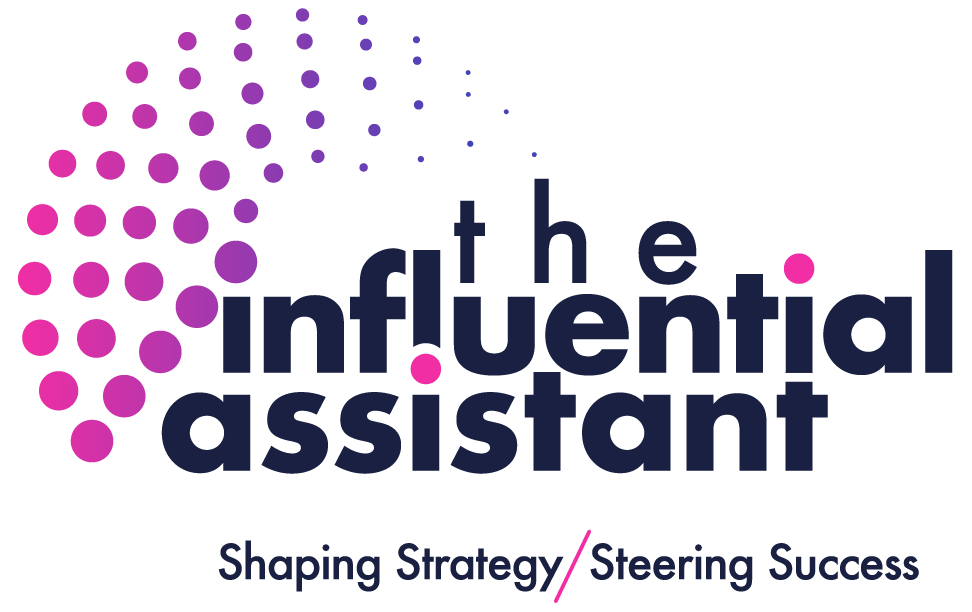 2024 Conference for Executive and Administrative Assistants
Las Vegas, NV | Red Rock Resort
| October 8-11, 2024
"Influence isn't merely a skill; for administrative professionals, it's a career catalyst that converts respect into recognition and effort into advancement."
Today's assistant is the business partner of executives and leaders, one who knows that colleagues and clients need superb results delivered in a fast-paced, high-stakes environment.
Through our holistic 360° educational conference, we help assistants reach their "Professional and Personal Peak" – the point at which they attain their strongest, most successful, and most fully developed selves and consistently perform at their highest effectiveness. Our sessions go beyond technical training, offering life-changing strategies and sound guidance to elevate attitudes and advance a growth mindset.
Take your performance to the next level. Deliver your best work performed by your best self.
It begins now. It begins here.
The Conference for Administrative Excellence
An Event of Distinction Brought to You By Office Dynamics International
Every year, an intimate group of top administrative professionals, along with notable experts and speakers in the administrative field, gather in Las Vegas to advance their careers and elevate our entire industry. The Conference for Administrative Excellence, now in its 30th year, is the premier event for executive and administrative assistants.
We don't just book any speakers . . . every presenter at the Office Dynamics' conference for executive and administrative assistants is an expert on their subject matter. The majority of our speakers are not just excellent workshop presenters but also have had distinguished careers as administrative professionals. They know the challenges you encounter daily and the sessions are tightly designed to address the most critical issues administrators face.
Learn from the Top Administrative Expert
Joan Burge, CEO and Founder of Office Dynamics International, and the premier administrative trainer, author, coach, and consultant, will present a powerful and highly applicable General Session daily. Here's your opportunity to hear from "the best of the best." Joan can be counted on to definitely "tell it like it is" — you won't want to miss it. Known for her passionate and dynamic speaking style, Joan's unique experience working on both sides of the desk has made her the one expert who can speak to the issues, questions, trends, and transitions occurring in the administrative support function.
You will not be lost in the crowd, and you'll have ample opportunity to not only make connections but deepen them over the course of the conference. You won't have to sort through a dizzying array of concurrent session tracks or wander conference center hallways looking for the right room number. We stay together, we learn together, and we transform together.
Our conference schedule brings everyone together daily for an action-packed, competency-energizing General Session, chock-full of informative training you won't receive anywhere else! These strategic sessions are purposed, creative and designed to enhance your growth and success as an administrative professional. Plan your growth and become fulfilled by learning how to implement the principles and strategies for a meaningful career and life. At this conference, you'll discover the path forward and how to add value every day!
The conference theme is integrated throughout all the programming and is not an afterthought. Every session topic has been specifically selected for its relevance in exploring and adding dimension to the theme. Click below to learn more about this year's administrative conference theme.
Personal Connection With The Office Dynamics Team
At this conference for administrative professionals, you will experience a personal connection to Joan and her team who excel at Extraordinary Concierge Service with a big hug! Joan and her team appreciate each and every person and are eager to let you know they care—they want you to feel like part of an extended family.
Administrative Competencies. Very few administrative conferences or seminars focus specifically on the competencies necessary to be successful at adding value every day within the administrative arena. Office Dynamics International is the premier leader in the development and presentation of sophisticated training programs and information for administrative professionals. Our primary focus is about what you want and need. We understand how you think and what challenges you on the path going forward. We know the opportunities and dreams you wish to attain. Plus, we speak your language!
An exciting segment at each year's conference is Joan's personally designed team building activity which builds confidence, provides an opportunity to expand your teamwork skills, and exhibit new levels of self-leadership. Discover the fun and creative synergy as each table tackles a conference-themed project, specially designed by Joan!
The results are spectacular: engaging interactions with peers, learning, experience working on a joint project, expanding creativity, asking questions and sharing experiences, opportunities for fun, and a chance to stretch your wings!
Innovative and Trend-Setting Information
Add value every day to your organization by being purposed and energized in the strategic and creative approach to your daily work activities. Joan continually surveys the administrative profession to bring the latest trends, newest features, and best practices to stir up the administrative profession! You'll return to work energized, motivated and inspired, knowing exactly how to add value daily for both personal and career success.
Joan's Trademark Surprises
Conference alumni know that Joan always has a surprise or two waiting for her guests! It's part of what keeps the conference experience fresh, fun and lively. So be ready for anything – and make the most of every moment.
Here at Office Dynamics International, we understand that everyone's situations and preferences are different so we have created three options for attending our conference.
You Are in Great Company! Some of the brightest and best administrative professionals attend our conference. They are people of power and influence in their profession and organization. They represent an array of industries and both large and small businesses, including attendees from Amway, Boeing, Caterpillar, Chevron, Cisco Systems, City of Lancaster, ConAgra Foods, DRW Trading Group, Enbridge, FDA, Humana, Kindred Healthcare, Nationwide, Sandia National Labs, Siemens Energy, National Security Technologies, Procter & Gamble, Roche Diagnostics, US Army, US Air Force, Walker and Dunlop, and Washington Education Association.
Office Dynamic's conferences are always full of dynamic, informative speakers and cover the information I most need. For updates on the trends and priorities specific to administrative professionals, her conferences are my preference for the one big event my company allows me to attend annually!
In-Person
October 8 -11, 2024
Breakfast, Lunch, and Snacks

Certificate of Attendance
Live-Stream
October 9 -11, 2024
View All Session in Real-time

30-Day Access to Session Recordings

Virtual Networking Opportunities

Certificate of Attendance

Attend From Anywhere in the World

Attend From Your Home or Office
On-Demand
3-Month Access Post Conference
3-Month Access to Session Recordings

View From Anywhere in the World

View From Your Home or Office

View Sessions More Than Once

Pause, Play, Rewind, Fast Forward

Certificate of Completion
Room Block Update for 2024: Get Notified for Best Rates
We are in the process of finalizing our 2024 room block with Red Rock Resort to ensure the most favorable rates for our attendees. Since our room block filled up rapidly in 2023, we recommend that you act swiftly once it becomes available. To receive timely notifications about room block availability, please email Melia Amira at [email protected] and ask to be added to the room block notifications list. This will enable you to secure your accommodations at the best possible rates as soon as they are available.
Fill Out the Form Below to Get Notifications
By completing this form, you grant Office Dynamics International the authorization to send you emails regarding the upcoming conference, as well as updates on our products and services. You retain the option to modify your communication preferences or unsubscribe at any time.
"Attending conferences is not just an investment in your skill set; it's also a commitment to your professional future. In a world that's rapidly evolving, those who seek continuous education and networking opportunities are the ones who don't just survive; they thrive. Don't let yourself fall behind; be the administrative professional who is always a step ahead."