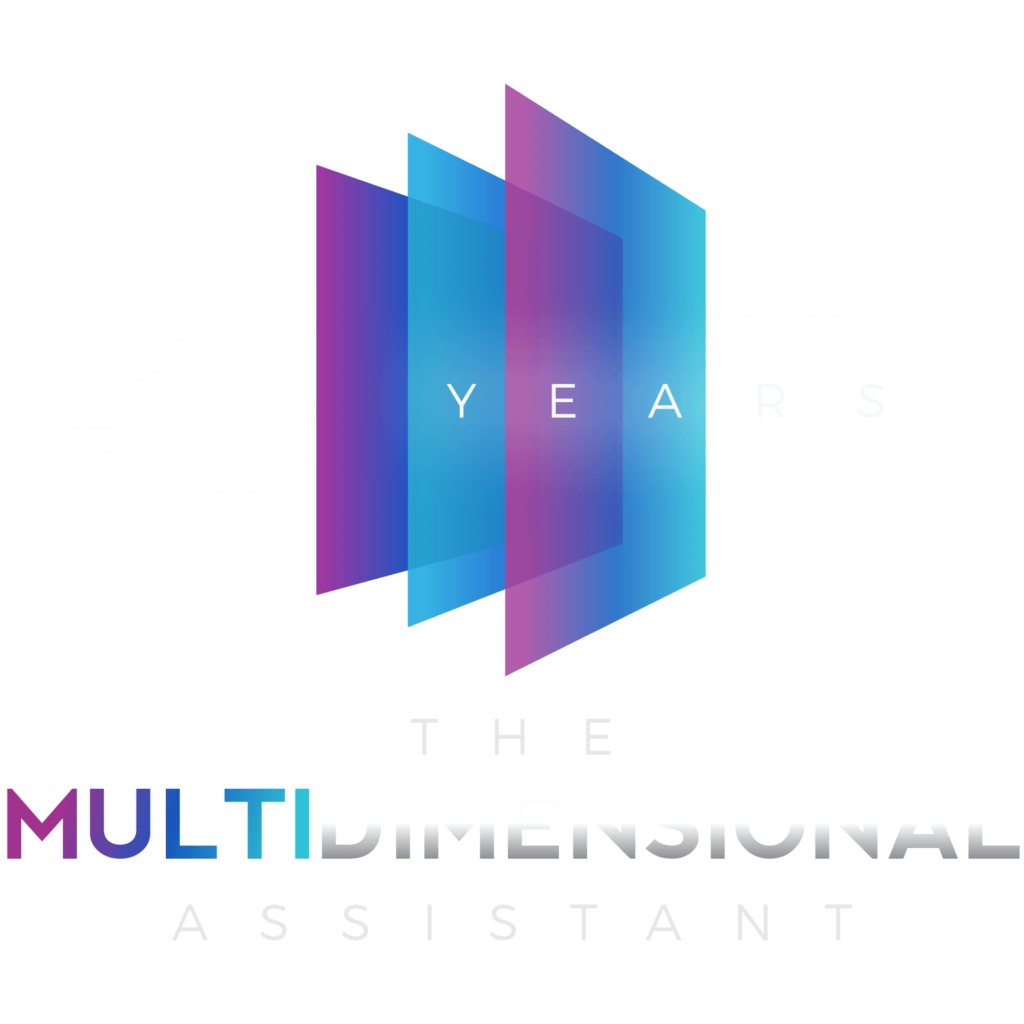 Multidimensional implies someone or something is multifaceted, complex, intricate, and has several dimensions or aspects. This perfectly describes the role of the modern-day assistant. Much like a movie, your work life is filled with intricate themes, characters, plots, and symbols. You play many roles and wear several different hats. Some days, you are the air traffic controller, and other days you are the rule enforcer. You are a director and an actor as you play out the type of character you want to be and how you want to be viewed by others inside and outside your organization. You have many distinctive features and qualities. 
This means there are endless possibilities for you, and you can enjoy years of a fulfilling career. The challenge is the complexity and intricacy of your role, and therefore you need to continuously learn, strategically position yourself, fine-tune the already-excellent skills you embrace, and be an explorer. 
See yourself as the character you want to be
Get rid of the old script
Rewrite the parts to fit the new role
Imagine your new (improved) character
And rehearse enough so that it becomes second nature
When you view yourself as being a multidimensional assistant, you will:
Take on more challenging responsibilities
Purposely "play" different roles to accommodate the current situation
See barriers as opportunities for growth
Take off your self-limiting collar
Intrigue people and get their attention
All of this leads to future opportunities and self-security, meaning you will be so confident in yourself that you know you will always land on your feet or win at the game of business. 
At our 30th Year Annual Conference, our amazing speakers will take you on a journey that will change your life. They will provide you with the tools and strategies to live a successful multifaceted work life and to see yourself as the star of the movie.
Because it is our 30th year celebration, this will be no ordinary experience. While Office Dynamics prides itself in being the 'Event of Distinction' for administrative professionals, we are taking off all the stops. We are creating a multidimensional event for you!
REGISTER TODAY! This will be a sold-out event
REGISTER TODAY! This will be a sold-out event
In-Person
October 17 -20, 2023
Breakfast, Lunch, and Snacks
Live-Stream
October 18 -20, 2023
View All Session in Real-time

30-Day Access to Session Recordings

Virtual Networking Opportunities

Attend From Anywhere in the World

Attend From Your Home or Office
On-Demand
3-Month Access Post Conference
3-Month Access to Session Recordings

View From Anywhere in the World

View From Your Home or Office

View Sessions More Than Once

Pause, Play, Rewind, Fastforward