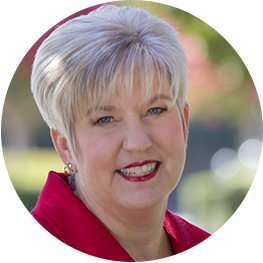 Debbie Gross, former CEA, has well over 30 years of experience in the administrative field. She joined Cisco Systems in March 1991 as the executive assistant to John Chambers, then Senior Vice President of Worldwide Operations. As the company grew from $1.2 billion in annual revenues to over $46 billion, her responsibilities grew together with Chambers. In 1995, when Chambers became President and CEO, Debbie Gross assumed the lead role leading Cisco's global administrative team of more than 1000 assistants.
She is considered a leader focused on initiatives that promote administrative excellence including processes and policy improvements. Debbie is a member of the California UCSC Extended Campus Board for Administrative Curriculum Development and is a Guest Lecturer for programs there.
In 2016 Debbie was the recipient of the Colleen Barrett Award for Administrative Excellence, the highest award given by the Admin Awards of Silicon Valley. In addition, she is a keynote speaker and trainer focused on Administrative Professionalism and has participated in events around the world
She is one of the original founders of the SVCA (Silicon Valley Catalysts Association) which is an organization of Executive Assistants who support CEO's in the Silicon Valley.
She was born and raised in Jackson, MS. Loves golfing, mountain biking and karaoke on the weekends.
---
CONCURRENT SESSION: Being Valued, Indispensable AND Recognized In Our Profession
Thursday, October 25, 2018 | 10:45 a.m. – 12:00 noon
Friday, October 26, 2018 | 9:00 a.m. – 10:15 a.m.
This session will focus on Debbie's years of proven strategies that can ultimately take your administrative profession to new heights of success.
One of the biggest challenges we have as administrative professionals today is managing our own time. Debbie will show you how to approach going from "overload" to pro-active control to gain greater productivity AND less stress in the day.
Becoming valued and truly recognized in our career is about continuing to develop great business partnerships with the people in the organizations we support. Debbie will provide for you the tools and tips she uses to communicate successfully that can ease difficult situations and create win-win outcomes.
She will show you the techniques that can assist you in sifting through the many priorities and requests received every day for your leaders, removing the ambiguity and clarifying the priorities. Debbie will also share with you the proven processes she uses, efficiently preparing the executive each day for greater productivity and actually increasing your own business acumen making you truly indispensable!