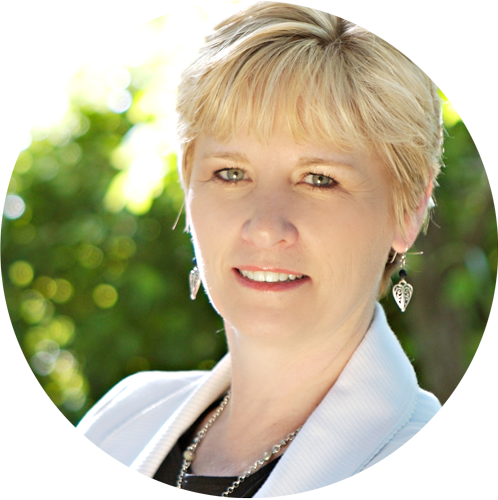 CEO (Chief Everything Officer!)
Lisa has a passion for bringing out the best in others. Lisa has been associated with the Office Dynamics team for over ten years where she is a certified trainer and speaker. She is the Co-Founder of a part-time training and speaking business, Admin to Admin which allows her to share her passion for continuous personal and professional development.
Her successful career as a senior executive assistant spans over 20 years. Currently, she is the Executive Coordinator for the Sacramento Region at Dignity Health and supports the Senior Vice President of Operations, the Regional Community Board and leads the administrative team.
She also taught at the junior college level for 5 years in the Administrative Certificate Program. She served as a member of the Advisory Council for the Administrative Professionals Conference (APC) and has enjoyed sharing her presentations at the IAAP International Conference, Executive Secretary Live Conference, many business Womens' Conferences, and the Office Dynamics International Conference. Lisa also enjoys her involvement with the Especially for Youth program sponsored by Brigham Young University where she has been a faculty member for 10 years.
She enjoys a great book, piecing a quilt, watching a movie that requires mountains of Kleenex, spending time with her family and working on her next book. Her bucket list is full of exciting things she hopes to do to strengthen her mind, body and soul.
Click here to learn more and connect with Lisa Olsen on LinkedIn.
---
General Session
Excellence Management: Adding Value by Managing Your Executive Presence
Wednesday, October 18, 2017 | 10:45 – 12:00 p.m.
Executive presence is one of those slightly squishy topics that is hard to define but critically important. An assistant who wants to accelerate understands the importance of continuous excellence management by assessing the qualities, behaviors, attitudes and attributes that enhance our professional presence.
Professional presence is manifested in our behaviors and measured in people's perceptions about our character, our abilities and our worth to the organization. It's about how we feel about our role and our commitment to workplace excellence. How can assistants effectively manage their professional presence when they feel they are on a roller coaster? Let's get serious – who has the time or energy?
Acceleration requires either speeding up, slowing down or changing direction – like a roller coaster! If we want to accelerate, we need to be evaluating our habits and making adjustments so we are not on a path of negative acceleration! Discover the tools you need to be an assistant of influence no matter where you are on the roller coaster!
In this unique and relevant session we will consider new ways to add value by managing our professional presence:
Learn how to cultivate self-awareness to maximize your leadership influence
Why should assistants practice "strategic self-disclosure?"
Self-promotion vs. self-less promotion
7 traits of executive presence that might surprise you
How to identify your value proposition in the workplace
Desired Professional Image vs. Perceived Professional Image
3 questions every assistant should ask every day