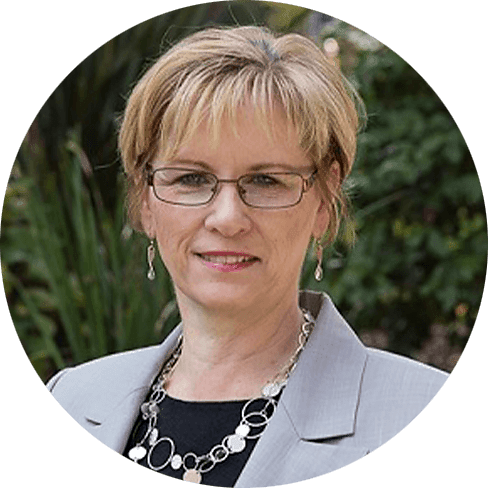 LISA OLSEN
CONFERENCE EMCEE | OFFICE DYNAMICS CERTIFIED TRAINER | ADMINISTRATIVE MANAGER, CO-OWNER ADMIN TO ADMIN, | PROFESSIONAL DEVELOPMENT TRAINER | SPEAKER | WORKSHOP FACILITATOR
Lisa advocates continuous learning and encourages administrative professionals to expand their potential, take initiative and practice being "relationship engineers." An enthusiastic and sought-after international speaker, her presentation style is engaging, educational, and motivational. 
 She is an advocate and ambassador for the administrative career. Lisa is a Certified World Class Assistant, receiving the designation from Office Dynamics, and is certified to teach the Star Achievement Series as well.
Her successful career as a senior executive assistant and administrative manager spans over 20+ years. She is an experienced professional development workshop facilitator and engaging conference speaker. She has been a repeat speaker at the Office Dynamics Conference, Executive Secretary Live Conferences, IAAP International Forum, the Professional Business Women's Conference (PBWC), the Central CA Women's Conference (CCWC), the Women's Initiative Conference, Admin Pro Forum, the Administrative Professionals Conferences and the Executive Leadership Forums. 
Since earning her Master's Degree in Organizational Leadership she has continued to support education and opportunities for professional development. As an adjunct faculty member at Ensign College in Salt Lake City, Utah, she teaches courses on Business Communication and Leadership Principles. She is the co-owner of Admin to Admin, providing resources for administrative professionals of all levels. 
 Currently, she is a Senior Executive Assistant to the Executive Leadership Team at Intermountain Healthcare providing strategic support to the President of the Intermountain Healthcare Foundation in Salt Lake City, Utah.
Communicating Strategically for Results
Communication is more art than skill. What we say, how we say it when we say it and to whom we say it, and our awareness of the proper context are essential and critical components for practicing full strategic communication. If we want to build credibility and have influential impact, it's important to be deliberate and develop a clear and effective voice. It's about "communication accountability." 
In this workshop, the focus will be on strategies and best practices to improve communication awareness.  
Understand the key elements of communication context-awareness. 
Learn the power and effectiveness of brevity and concise communication. 
Discover the art of customizing communication to the situation and individual. 
5 rules for building communication alignment with your manager. 
Strategies for being comfortable with uncomfortable conversations.