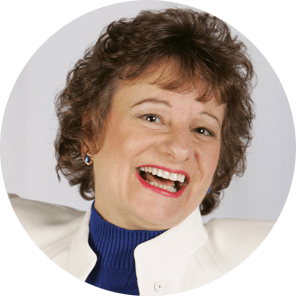 Sandy Geroux
International Speaker | Trainer | Author | Former Executive Assistant | CEO, WOWplace International LLC
International speaker, trainer, author, and former executive assistant Sandy Geroux, M.S. has more than 30 years of administrative, business, and leadership experience. Since 2000, she has conducted 125+ motivational keynotes, training programs, and workshops for 25,000+ administrative professionals, helping them become invaluable strategic partners with their leaders, create higher career opportunities and achieve their personal and professional dreams. Her clients include international industry associations, Fortune 500 companies, and U.S. government agencies.

Sandy combines corporate, entrepreneurial, entertainment, and training experience, and her programs overflow with practical ideas and tips to help attendees succeed. Her dynamic speaking style has been described as enthusiastic, energetic, and extremely motivating!
The Invaluable Assistant: Hard-Hitting Ideas From the Field
Your position is "indispensable." Beyond that, there are mindsets, attributes, and skill sets that executives prize in their executive assistants that move you from indispensable to invaluable.  Knowing what your leader is looking for (often before they know), having their back by anticipating their needs, attending to things they overlook, and acting with the agility and adaptability demanded of executives is as critical to your success as it is to theirs.
Direct from executives, get 15 hard-hitting tips, skills, and mindsets that will help you be more prepared to serve as a true executive partner who has a seat at the leadership table, stays at the top of your game, and helps your leaders stay at the top of theirs.
In this session, you will:
Learn the difference between being indispensable and being invaluable – and why it matters.
Recognize what leaders are truly looking for in their executive assistants.
Discover the mindsets and habits of the most invaluable assistants.
Hold interactive discussions to raise the respect and credibility of the entire Administrative team.