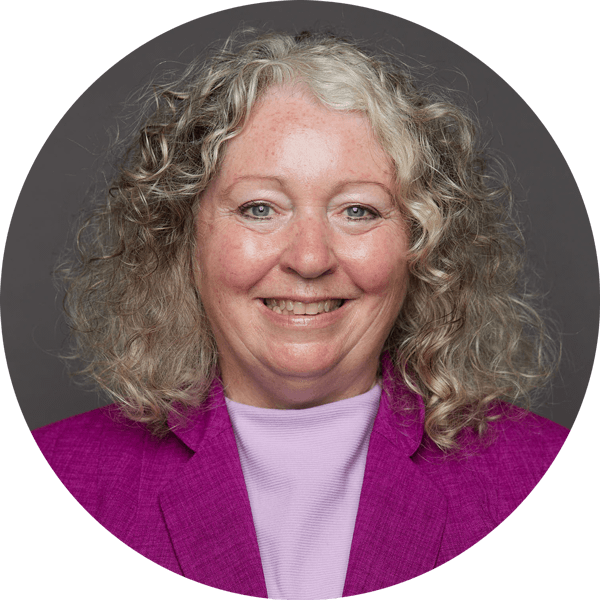 Shelagh Donnelly
SPEAKER, TRAINER FOR HIGH PERFORMING CAREER ASSISTANTS | FOUNDER, EXCEPTIONAL EA
This may be your first time meeting Shelagh (pronounced "Sheila") Donnelly, yet it's unlikely to be your last. Authentic, informed and inspiring, Shelagh walked the walk for almost three decades. She wrapped up her office career in 2018, after a decade supporting a board of directors and honing governance expertise.
Shelagh is the epitome of the evolving assistant. At 21, she was a direct report to a COO. She became a corporate trainer within the same national company. In her 30s, with a young family, she went back to class before resuming her assistant career. She was soon once again leading a team of assistants, this time in another sector. Shelagh's been a direct report to four CEOs, and accountable to four board Chairs. She's led teams, projects and events, had the benefit of her own assistants, and chaired a national board of directors. 
Assistants around the globe have been turning to Shelagh's Exceptional EA website since 2013. Shelagh's written hundreds of articles, for her website and for corporate clients.
Even though a pandemic took hold the year after Shelagh began speaking and training year-round rather than on her vacations, she's already positively impacted assistants and employers internationally. Her positive, pragmatic approach and the way she injects humor into even the most serious of topics are such that she's a keynote speaker for assistants in government, healthcare and education.
She's facilitated a retreat for a Washington, DC think tank, spoken for a stock exchange, and presented to the assistants of the UK Parliament. Shelagh designs and delivers customized professional development for conferences, governance, higher education, healthcare and business audiences, including corporations such as the NBA.
Lessons from the Org Chart: Honing Your Brand, Influence and Executive Presence
You're a skilled assistant, knowledgeable, and committed to high performance. You interact with influential people, some of them atop or near the top of the org chart. While the leaders we admire may sometimes seem to glide effortlessly from one success to another, influential people are often highly intentional in their approach.
Charisma and confidence certainly play a part in executive presence, yet those who wield influence have also typically invested care and effort in developing other key characteristics.
Each of us can accomplish more, and elevate the extent to which we're influential when we're intentional in our own approach. We can build confidence through a focus on skills associated with leadership. This impacts our professional presence and reputation and can help us to establish or hone our personal brand. Whether or not a position or job description carries formal authority, there's always opportunity to further develop and exercise influence – influence that can benefit you and your employer.

Key learning objectives:
Executive presence: style and substance
Credibility: the cornerstone of your professional reputation
Choosing self-promotion over undermining our authority and expertise
Resilience
Honing your personal brand