By Debbie Gross
Embarrassed to say?
I have run across this statement more often than not from administrative professionals, especially when they are being asked by others as to what it is they do. My first and most obvious question is why do you or others feel this profession is not as valuable or credible as other professions in the first place? Is it because the role requires service to others and could be considered somewhat subservient? Is it our own perceptions of the role? Is it how we show up to our own jobs each day that give others a less than stellar perception? Do we give others permission to demean it? It could be any number of these reasons however alas there is a new movement out there that is changing this thinking and the perception of the administrative profession.
Maybe we should take a step back in time for a moment to actually see how this profession started. It all began when in the 1940s WWII had forced many of the men who dominated the workforce to go to war. Leaving factories and businesses without the necessary resources to keep the economy moving forward. It became an opportunity for women to move into the workplace to fill the gap.
It was a unique time when women who were always behind the scenes helping raise families and manage households now had a chance to do more than just be mothers and housewives. Women were ready to engage and play an important part in building back the US and the world's economies. Rosie the Riveter showed the world that women were capable of doing just about anything they put their minds to from being on the front lines of manufacturing airplanes to running offices. Rosie was considered one tough woman and was really the administrative profession's first inspiration. This is one tough profession!
The administrative role is a challenging one and it takes a truly unique individual to manage personalities, projects, requests, and action items almost on a 24/7 basis. In addition, while it has always been held predominately by women, even men are now seeing this job as a viable one too!
In today's business world administrative professionals are seeing major changes in their job responsibilities. They are being given major projects to manage, budgets to review and maintain, building staff agendas and assisting in setting vision and business strategies for their businesses. We have gone from being called a secretary to administrative professionals and executive assistants to now being termed "business partners", a term that didn't even exist 5 years ago.
My typical response when someone has ever asked me "you're quite capable of doing so much more, why don't you move on to being chief of staff or program manager?" is yes I AM capable and appreciate your saying that. Then I state how much I love what I do for my executive, the organization and the company and find that there are very few people out there who can actually do this job successfully. It requires skills such as mental toughness, intuition, common sense, and excellent communication.
Administrative professionals are at the very heart and soul of any organization they support.
I say stand up for your profession, be proud of what you do and love what you do!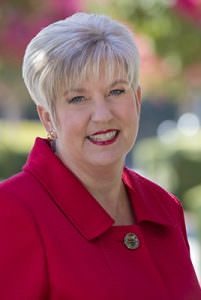 Debbie Gross, former CEA, has well over 30 years of experience in the administrative field. She joined Cisco Systems in March 1991 as the executive assistant to John Chambers, then Senior Vice President of Worldwide Operations. As the company grew from $1.2 billion in annual revenues to over $46 billion, her responsibilities grew together with Chambers. In 1995, when Chambers became President and CEO, Debbie Gross assumed the lead role leading Cisco's global 1000+-person administrative team.