Don't think you have time for training? Guest blog submitted by Laura Suchocki, Executive Assistant, Shure
I often hear administrative professionals say they don't have time to attend training.  My response to that is you must find the time, and it's never too late in our careers. I agree we are all busy, integrating (not balancing) our professional and personal lives, but we must continue to invest in ourselves and grow professionally.  There are many organizations that offer training for administrative professionals.  Because we are so busy, we must be selective about the type and the organization we use for that training.
I have been an administrative professional for more than 35 years and found Office Dynamics about five years ago. During this time, I have observed Joan Burge grow this organization.  She is a former administrative professional, and a current CEO, author, trainer, consultant, and entrepreneur. It is her first two listed careers that really appeal to me.  She is personally invested in our profession, and it shows.  She brings knowledge and understanding from both sides of the desk to all her educational materials– something you don't always find with the other training organizations.
We may be "seasoned" professionals, but we must continue to stay cutting edge.  There are several ways to get training; you only need to determine what works for you and your schedule. Office Dynamics has a website where you can read blogs and articles or obtain one of Joan's books (my personal favorites are Who Took My Pen…Again?, Underneath It ALL, and Give Yourself Permission to Live a BIG LifeTM ).  You can take courses such as World Class Assistant or the STAR Achievement Public Course (both great, because they have a limited number of participants to ensure that you receive personalized training), or attend the Annual Conference for Administrative Excellence. (This September, Joan Burge and Office Dynamics will host their 20th conference. This will be my fifth.)  I really enjoy the conference because topics are timely and relevant, and participation is limited to 300 professionals. Diverse, yet small enough to absorb the training as well as meeting, networking, and sharing best practices with other high-level administrative professionals.
The administrative profession is constantly evolving. We owe it to ourselves to grow with it. Just take a few minutes to discover what type of training works best for your schedule, and go get it!
---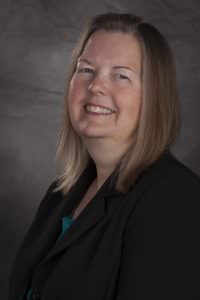 Laura Suchocki, CWCA, has more than 35 years of Administrative Professional experience.  Since 2004 she has been employed by Shure Incorporated, where she supports the Chairman, and the President and CEO. Before joining Shure, she supported high-level executives at three other well-known companies in the travel, venture capital, and insurance industries.
In addition to running the Offices of the Chairman and the President and CEO, she also manages the Company's charitable contribution program, corporate calendar, company-wide and global events.
Laura is a strong proponent of continuing education for administrative professionals; she is currently working on her CEAP (Certified Executive Administrative Professional) designation, taking the STAR Achievement Public Course, and she earned her CWCA (Certified World Class Assistant) designation from Office Dynamics International. She has earned a Certificate of Administrative Excellence from the American Management Associa
tion and a Professional Diploma from Robert Morris College.
She has been happily married for 33 years and is the mother of two beautiful children.