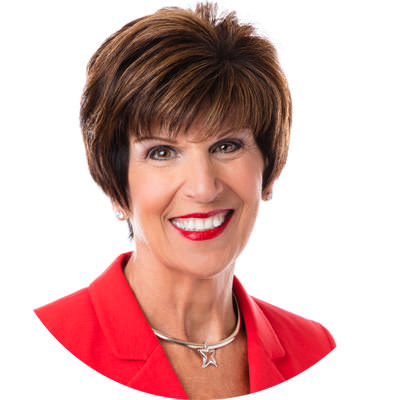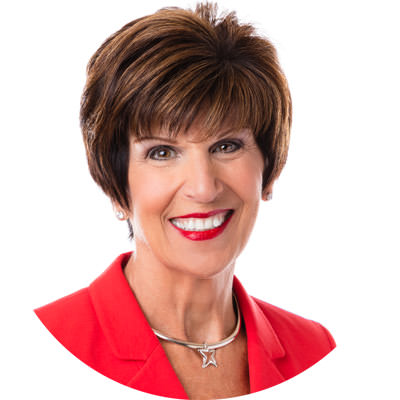 Event Hostess, Founder and CEO of Office Dynamics International
Joan Burge is known as the red-lipstick-wearing "Rock Star" of administrative and executive assistant training and a successful entrepreneur who created a unique niche in 1990 by founding a training company that would uniquely provide sophisticated, robust educational programs and information to administrative professionals.
Joan is an accomplished author (8 books), professional speaker, consultant and corporate trainer. She is the creator of The Annual Conference for Administrative Excellence™; World Class Assistant™ Certification course; Star Achievement Series® Certification and Designation course; 30+ customized workshops, 200+ educational videos, 150+ articles and nearly 1,000 blog posts for executive and administrative assistants.
Her company, Office Dynamics International, is a global industry leader which offers a broad range of solutions and provides high-performance, sophisticated executive and administrative assistant training and coaching. One thing is clear: Executive assistants, their executives, HR business partners, administrators, and managers have come to rely on Office Dynamics International, because "only Joan is Joan."
Joan Burge is an original; the foremost expert in the demanding field of management support. She put in the hard work and high investment required to earn the reputational excellence and uncompromising trust of leaders in business. She illuminates through her empowering teaching, building better work relationships between executives and their assistants.
Joan's never-ending quest to provide top-notch educational programs has earned the respect of premier clients like Cisco Systems, AT&T, Kindred Healthcare, The Boeing Co., Humana Inc., Sunoco, Nokia, Procter & Gamble, Nationwide Insurance and Chevron.
---
General Sessions
The Accelerated Assistant
Wednesday, October 18, 2017 | 8:30 – 9:15 a.m.
Today's professional landscape is evolving faster than ever before in our history—every day, every hour, every minute. Technological advances combined with global economic forces have made the workplace more complex, interconnected and chaotic than most people ever dreamed possible, even just a few years ago. Today, we're experiencing a brand new era of efficiency, innovation and discovery.
What does this mean for the modern administrative professional? Put simply: You have greater demands on our time, energy and attention. So great, in fact, the standard has become almost super-human. But it's not just about working faster; it's about advancing who you are and what you are capable of.
You can't add more hours to the day and you can't magically stop time in its tracks. The Accelerated Assistant doesn't have to. Instead, she or he possesses a unique set of tools that allow her or him to amp up workplace performance and thrive even when confronting unimaginable hurdles.
In this enlightening open conference speech, Joan Burge will encourage you to accelerate in the following arenas:
Learning Curve: It's not enough to merely acquire knowledge; you must aim for continuous, rapid personal improvement.
Responsiveness to Change: Gone are the days of gradual adaptation; you must embrace swift transformation.
Time to Execute: The luxury of distant deadlines is dead; you must deliver exceptional quality quickly.
Career Management: Drifting without direction is not an option; you must take personal responsibility for your future.
Value to the Company: Meeting expectations doesn't cut it; you must aspire to even greater levels of contribution.
Focus: Distraction lurks around every corner; you must hone mental agility and deep concentration.
Innovation: You can't wait for inspiration to strike; you must ceaselessly seek solutions.
---
Focusing in a World of Distraction

Thursday, October 19, 2017 | 8:30 – 9:15 a.m.
The average attention span of the notoriously ill-focused goldfish is nine seconds, but according to a study from Microsoft Corporation, people now generally lose concentration after eight seconds, highlighting the effects of an increasingly digitalized lifestyle on the brain.
In this 45-minute accelerated session with laser focus, Joan Burge will get straight to the point as to why constant engagement with technology is not the best for productivity and relationships. Our ability to concentrate allows us to thrive during challenging times, cultivate relationships, deeply problem solve, and innovate our way to a better future.
Become aware of the need to improve focusing skills.
Make a conscious decision to invest the time needed to improve.
Conduct an inventory of what you believe about concentration.
Improve work relationships by being mindful during conversations.
Break away from the instant-response culture.
---
Closing Comments
Friday, October 20, 2017 | 11:00 – 11:30 a.m.