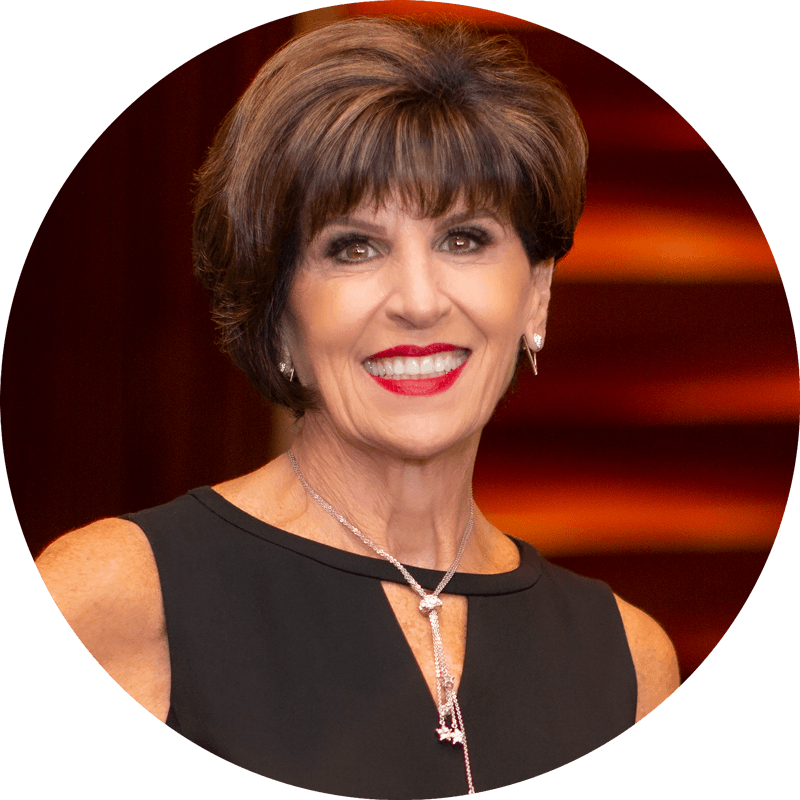 Joan Burge
Founder & CEO, Office Dynamics International | Event Host | Speaker |
Author | Trainer | Coach
Joan Burge is known as the red-lipstick-wearing "Rock Star" of administrative and executive assistant training and a successful entrepreneur who created a unique niche in 1990 by founding a training company that would uniquely provide sophisticated, robust educational programs and information to administrative professionals.
Joan is an accomplished author (8 books), professional speaker, consultant and corporate trainer. She is the creator of The Annual Conference for Administrative Excellence™; World Class Assistant™ Certification course; Star Achievement Series® Certification and Designation course; 30+ customized workshops, 200+ educational videos, 150+ articles and nearly 1,000 blog posts for executive and administrative assistants.
Her company, Office Dynamics International, is a global industry leader which offers a broad range of solutions and provides high-performance, sophisticated executive and administrative assistant training and coaching. One thing is clear: Executive assistants, their executives, HR business partners, administrators, and managers have come to rely on Office Dynamics International, because "only Joan is Joan."
Joan Burge is an original; the foremost expert in the demanding field of management support. She put in the hard work and high investment required to earn the reputational excellence and uncompromising trust of leaders in business. She illuminates through her empowering teaching, building better work relationships between executives and their assistants.
Joan's never-ending quest to provide top-notch educational programs has earned the respect of premier clients like Cisco Systems, AT&T, Kindred Healthcare, The Boeing Co., Humana Inc., Sunoco, Nokia, Procter & Gamble, Nationwide Insurance, and Chevron.
The Multidimensional Assistant
In our rapidly changing and complex world, it's important to embrace the multidimensionality of our lives and work. We live in a multidimensional world where every aspect of our lives is interconnected and interdependent. From our personal relationships to our professional responsibilities, we are constantly navigating a complex web of relationships, responsibilities, and priorities.
This complexity extends to the workplace as well, where the modern-day workplace is increasingly multidimensional and dynamic. Employees are expected to be versatile, adaptable, and able to effectively manage multiple tasks and responsibilities.
This multidimensionality is reflected in who we are as people as well. We are multidimensional individuals with a variety of skills, interests, and experiences that shape our identity and impact the way we interact with the world around us.
The administrative assistant role is no exception. In fact, the role of the modern-day assistant is perhaps one of the most multidimensional of all. From managing multiple tasks to navigating different personalities and scenarios, the assistant's role is filled with intricate themes, characters, plots, and symbols. The assistant must be versatile, adaptable, and able to effectively manage their time and resources in order to succeed in this complex and multifaceted role.
The multidimensionality of our world, our workplace, and our own lives is a fundamental aspect of the modern-day experience. By embracing this complexity and leveraging our multidimensional skills and abilities, we can navigate this dynamic world with confidence and success.
Join Joan Burge, pioneer of the administrative training industry, in this dynamic opening conference session as she explores the exciting and complex world of the modern-day assistant. With her extensive experience and insights, Joan will guide you through the challenges and opportunities of this multidimensional role and provide you with the skills and strategies you need to succeed.
Whether you are a seasoned administrative professional or just starting out, this session is a must-attend for anyone who wants to enhance their skills, gain new insights, and connect with other professionals in the field. Don't miss this opportunity to learn from one of the best and join Joan Burge in this dynamic opening conference session! Register today!
The Mosaic Team Building Experience: Unlock the Power of Diversity
On the first day of the conference, build lasting relationships with your tablemates while participating in our custom-made and purpose-driven team building session. Aligned with the current year's conference theme, this session brings together administrators from various backgrounds and celebrates diversity, promoting unity, and harmony.
Get ready to express your unique strengths, perspectives, and personalities as you collaborate to create a beautiful and harmonious mosaic. Be engaged, energized, and inspired as you participate in this dynamic and collaborative experience.
30 Years of Growth and Empowerment: A Milestone Celebration
This conference session will offer a unique opportunity to reflect on the past, celebrate the present, and envision the future. Join us as we sit down with the creator of The Conference for Administrative Excellence to discuss the journey so far and what's next.
The session will be an insightful and inspiring conversation that covers the highlights of the past 30 years, the challenges faced, and the visionary ideas that have propelled the conference to where it is today. Through this interview, attendees will gain a deeper understanding of the conference's mission, values, and goals and be motivated to continue contributing to its success for many years to come.
Joan Burge Innovation Award
Join us for the Joan Burge Innovation Award ceremony! This award was established by Joan Burge in 2019 to recognize the exceptional ideas and innovative contributions of administrative and executive assistants. The goal of the award is to celebrate the creativity and forward-thinking of these assistants and provide them with a platform to showcase their ideas and share their hard work with their peers.
Joan Burge will be announcing the winner and giving an overview of their winning submission. We are excited to see the innovative ideas that have been submitted and to hear about the valuable contributions these assistants have made to their organizations.
Let's gather and give a round of applause to all the participants and the winner, who embody the spirit of the Joan Burge Innovation Award and are truly making a difference in the world.