This post was originally published at OfficeDynamics.com.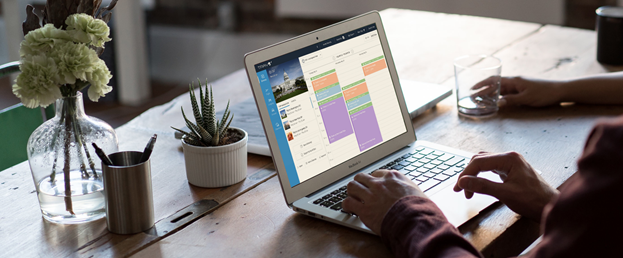 We recently sat down with Conference Sponsor, TRAVO to talk about their revolutionary solution to the travel planning problems that assistants are facing every day.
For an assistant, travel planning can be a nightmare! It's one of the most taxing, time-consuming aspects of your role, whether you're planning a quick overnight trip or a two-week, multi-stop world tour. You might spend hours preparing the itinerary, choosing flights, identifying transportation and lodging options, and ensuring the timing is perfect. If you're a sharp-minded assistant, you'll also take the many preferences of your executive into consideration, a task that makes the whole process even more complicated. Then, of course, plans can change at the drop of a hat and your work starts all over again.
It's almost enough to break the spirit of the most dedicated administrative professional!
The problem of travel planning is massive and it's plagued our field for decades. In this month's webinar, administrative training expert Joan Burge is revealing the solution—a brand new way to ease the burden on you and ensure your executive is happy. With special guest, Tae Lee, founder of TRAVO, Joan will host a vibrant conversation designed to change your perspective. You'll begin to see travel planning as an opportunity, rather than an obstacle, to demonstrate your revolutionary skills. All you need is a new approach!
In case you're not aware, TRAVO is revolutionizing the world of travel planning. Its all-in-one planner is the fastest, easiest, and smartest way to manage individual profiles and preferences and create custom end-to-end itineraries. It's truly a game changer for administrative professionals!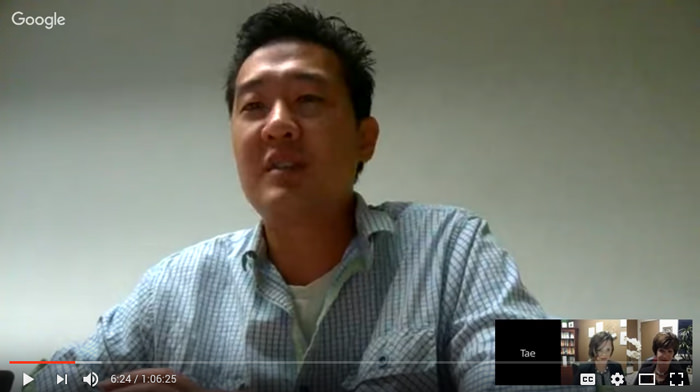 Learning Highlights From This Webinar
You will learn…
Tips for finding the best options for flights, hotels, ground transportation and more.
How to segment parts of the trip so you can manage the various aspects more effectively and avoid missing any step.
Strategies for communicating with your executive to reduce stress for everyone—including you!
Cutting edge tools for travel planning that will save you time and money. (Plus, you'll experience a live demonstration TRAVO so you can see how easy it is to create custom end-to-end travel itineraries quickly and easily.)
Stop struggling with travel planning problems! Get solutions straight from Joan in partnership with TRAVO. View the webinar replay now.
Handout: Office Dynamics – Travo Webinar Handout
Slide Deck: TRAVO Travel Planning Solutions Slide Deck
Chat Archive: Chat Log TRAVO Webinar
Take the TRAVO Survey. (Now Closed)
A special note from TRAVO:
Thank you to everyone who joined us live on our webinar! The overwhelmingly positive feedback we've received is what motivates us to work days and nights to make the ultimate trip planning tool for admins. I understand we covered a TON of material in a short period of time, so please feel free to review the recorded presentation.  As mentioned, we're here for you as well.  Whether it's helping you plan a trip together or you need an in-depth training session on TRAVO.com, please email us at help at travo dot com.
Most common questions from the webinar:
My company has a corporate travel agency, how do I use TRAVO?
TRAVO is not a corporate booking tool. It is specifically designed to help admins plan trips better by making is easy to select flights, hotels, and ground transportation while having all the information you need to make great decisions in one place. Flight / Hotel availability is real-time so you should be able to book on any internal corporate booking site or travel agency for the exact same selections.  That being said, TRAVO Preferred will allow you to book with one click, autofill loyalty #s, receipt management, and much more! It will be fully integrated with our trip planning tool which you can imagine how revolutionary that will be!
I signed up for the waitlist for TRAVO Preferred.  What now?
We plan to slowly roll-out TRAVO Preferred. We are partnering with over 30,000 hotels and major airlines and car rental companies to bring you rates that won't be available anywhere else.  However, we must abide by a stringent approval process given by our partners for access as they want to protect these rates specifically for business travelers. When the product is closer to launch, our team will reach out individually and determine whether you'd be a fit.  Being associated with Office Dynamics is a big PLUS.
Does this work internationally?
Absolutely.  In fact, even ground transportation modes such as train schedules work internationally. You can even go to 10 different countries in 15 days and TRAVO will give you a complete itinerary in minutes.
How do I sign up for the waitlist to TRAVO Preferred.
Sign up right here, using the survey link: https://www.surveymonkey.com/r/T6G2SWZ
Learn more about TRAVO as a free travel planning tool at www.travo.com
Certificate of Attendance:  Certificate-Of-Attendance-Solutions To Travel Planning Problems
Take time to stop by the Boutique and meet the TRAVO team while you are at the 23rd Annual Conference for Administrative Excellence. They would love to meet you!