Author: Annette Brown 
Originally published at OfficeDynamics.com.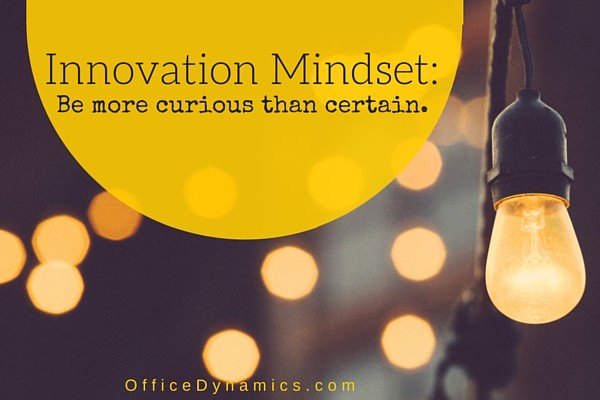 Full disclosure—I'm a recovering perfectionist. Nicknames that have followed me over the course of my lifetime include "Miss Goody-Two-shoes," "Little Miss Perfect" and "Rule Girl." I'd like to think I always try to do the right thing. I have to admit, I'm one of those people who has historically loved being right. But I've found this hasn't necessarily been the best mindset for innovation. And having an innovation mindset is more important than ever—a McKinsey study showed 70% of senior leaders think it's the most critical factor for success.
Leaders say they need "creative problem-solving" from their people, and that's definitely important. But I've learned a valuable, life-changing lesson from a wise, long-time friend and colleague, the late Jerry McNellis, who would say, "In business, mostly what we talk about is problem-solving, but in reality, what we have most of the time are predicaments. Problems have answers, predicaments have options." Over time, what I've realized is there are a lot of "rights." We waste a lot of time looking for the right answer when perhaps what we should be doing is exploring options. So I've been working on getting past the need to be right and, instead, focus on getting better at staying open-minded and asking great questions. [Read more…]