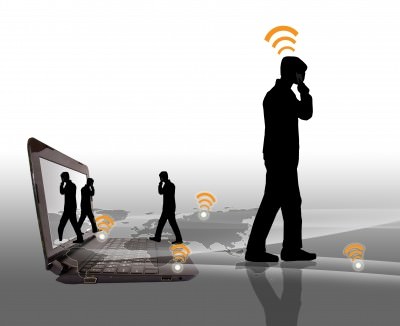 Recently I was on a special consulting project working one-on-one with an executive assistant who CEO is a high-profile person. As we discussed tactfully screening callers and "investigating," I remembered a booklet I wrote several years ago after September 11. Interesting, 97% of the information in the booklet still applies and probably even more so. Here are 4 of my top tips.
Now more than ever, security and privacy are big issues for businesses and organizations. That's why today's top assistants stay alert to anyone snooping, prodding, prying and trying to collect information that's meant to be safeguarded – especially when using the telephone.
Whether it's a salesperson hoping to sneak past you by pretending to know your executive or a curious co-worker digging for confidential news by catching you off-guard, you can preserve privacy for your executive and employer by using these four telephone security techniques:
Best ways to manage every call:
1. Ask clarifying questions
Be the ultimate gatekeeper: protective, yet conversational and polite. Get details before offering any information – including whether your executive is "in." Use clarifying questions: "May I ask who is calling and what this is about?" "Who referred you here?" "May I ask why you need this information?" "Can you send your request by e-mail?" True, this "sorting" process may frustrate people who don't think it's your business. But it is – as any top-notch assistant (and his or her executive) will agree!
2. Know the limitations
Even when the caller is someone you know and trust, certain information isn't meant to be shared. Sit down with your executive periodically and ask what's OK to discuss and what's not with managers, colleagues, employees, clients, family, friends, salespeople, etc. Be specific. The more you know, the more helpful you'll be to callers without revealing anything your boss would rather keep private.
3. Assess the call
Next, gauge the credibility, validity and immediacy of any caller's request.
Credibility

relates to whether the person has a legitimate stake in the information. If the CEO calls to ask a question about someone you support, and you know it's the CEO, the credibility is unquestioned: You share what you can. Someone who wants your manager's mailing address without a valid reason? That deserves scrutiny, of course.

Validity

pertains to whether you or your executive are the right source for the information requested. If not, redirect the call.

Immediacy

is often a tie-breaker when you're on the fence about sharing information. Should you transfer what seems to be a legitimate call to your executive at this precise moment – or take a number for a call-back? It depends on the circumstances and the person, as well as the answers to the clarifying questions you asked.
4. Seek guidance
Finally: When in doubt, ask. You can be the most accomplished, trusted assistant in the world, with impeccable telephone security skills – yet still benefit by asking your boss whether to take a call or share information when you're not quite sure.
If you ultimately decline to share information, be friendly, yet firm in stating this – and attempt to assist in some other way (such as explaining the policy supporting your decision or redirecting the call). This will establish you as an invaluable gatekeeper who understands the value of privacy and customer service in today's business world – something your manager and employer are sure to notice and reward.
©Copyright Office Dynamics International 2014. All Rights Reserved.
Photo Courtesy: FreeDigitalPhotos.net