A conference provides an opportunity to learn a plethora of information through several formats and connect with other professionals. The speakers, the networking opportunities, and the additional resource materials shouldn't lose their significance once the event ends. So, how can you continue reaping the ongoing benefits of attending a conference?
With so much information being shared over just a few days, the conference workbook is key to keeping track of it and a true resource for the ongoing benefits of attending a conference. Even with the fast-paced world that most administrative professionals live in there are best practices that either stand the test of time and/or offer a path to evolving processes. This valuable conference data and workbook resource should be reviewed periodically.
More than a year later I still review my workbook notes and appreciate the ongoing benefits of attending a conference. I appreciated the workbook given out at each conference and abundant space for note-taking, highlighting, and underlining information I didn't want to forget. I recently browsed through my 2017 and 2018 workbooks from The Conference For Administrative Excellence and felt refreshed and reminded of some great tips not only from the speakers but from others that I met during the many networking events offered.
I have pages and sections flagged, corners turned down, pages folded…and each one is a reminder of the knowledge I gained during my attendance. Attending a conference is not only about listening to the professional speakers and networking with others that have chosen the same career field, but there is also a responsibility to walk away with as much knowledge as you can and have an opportunity to refer back to in the weeks, months and even years to come.
Notetaking is key to capturing all of the information and details collected when attending a conference.
In 2017, the conference theme was the Accelerated Assistant. One of the first discussion topics that Joan Burge talked about was the Learning Curve. She shared the importance of the process and how, "it is not enough to merely acquire knowledge; you must aim for continuous, rapid personal improvement." That phrase set my personal theme for the rest of the conference. Each evening I read over my notes and wrote down goals specific to my phase in life, career position and my employer.
In 2018 the conference theme was the Stellar Assistant. Joan encouraged the audience to stand out in a good way and display talents and bring out the best in coworkers. Her words were not only encouraging but also thought-provoking. I set personal and professional goals as I recapped each day and reviewed my notes. The workbook included a page that provided space to answer the question, "in what ways will you be stellar?" It was an opportunity to evaluate the discussion topics and one on one conversations.
I wrote about my experience at last year's conference in my recap post. With a broad range of presenter styles, there was truly something for everyone. Attendees were encouraged to reach outside comfort zones and connect. And the group shared several best practices, technology resources, and personal experiences. The workbook was a valuable notetaking resource.
Looking for additional information about justification to attend the Conference for Administrative Excellence? I shared my process for attending the 2017 conference in a blog post found here.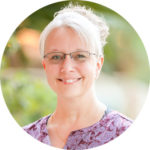 Dana Buchanan has 20 plus years of administrative professional experience with a passion for writing that offers a unique and professional perspective to a variety of projects. She enjoys sharing what she has learned from work experience, conferences, workshops, and other professional and personal development opportunities. Her blog topics include interviewing tips, career best practices, evaluation outlines, and the importance of self-care & goal-setting. Dana is available to speak to small groups & coordinates workshops to encourage others by sharing professional and personal enrichment tips and goal-setting action plans. She recently published a goal-focused journal guide and creating additional versions which will be available soon.
You can discover new & archived posts by following Dana's blog at Success Encourager and connect via Instagram (successencourager) to discover more tips and encouraging quotes.