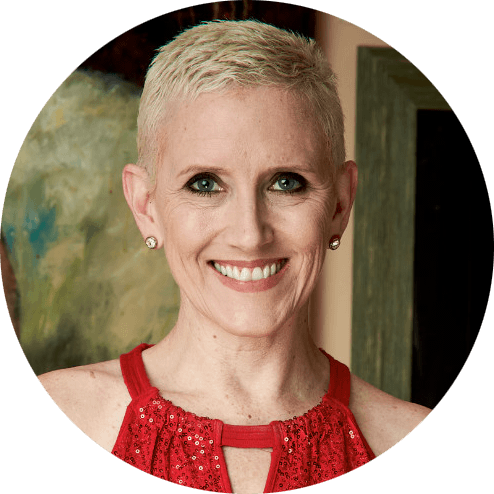 Vickie Sokol Evans
CEO/Founder of RedCape | Microsoft, Google, and Apple Productivity Training
Literally making the audiences' jaws drop, Vickie Sokol Evans, author of the bestselling "100 Tips" series for both PC & Mac, teaches the world's smartest people how to use their technology better.
She's witty, sharp, pointed and knows more about how to get the most from Microsoft, Google and Apple productivity tools – teaching teams tricks to turn what usually takes hours into solutions that take minutes, by learning how to use the programs to their full potential. Who knew that learning technology could be so fun?
Vickie is a Microsoft Certified Trainer, specializing in Microsoft Office for both PC & Mac, OneNote, SharePoint, Teams, Office 365, G-Suite, Gmail, The Cloud, and more! She travels the globe as a sought-after international speaker delivering live Jerry Maguire-inspired keynote presentations to major brands including Microsoft, Starbucks, MasterCard, The New York Times, eBay, American Airlines, The Gates Foundation, and most notably, Bill Gates's Team.
Technology and the evolving assistant
NEW! Snack and Learn Session For the first time, ODI is incorporating an afternoon snack break with a fun and engaging session.
With remote work and increased screensharing your digital skills are on display, which can influence your manager's and colleague's perception of you. Technology has increased the rate and speed of business. What are the implications and consequences if your tech skills are lacking? Does technology leave you powerless or give you more power?
In this engaging session with Microsoft Certified Trainer Vickie Sokol Evans, learn valuable skills that will shave hours off your day and strategies on keeping your skills up to date so you can feel less overwhelmed. You'll also learn how to:
Assess your skills, habits, and workflow
Understand the signs that will influence what skills to build
Develop a learning plan to master your technology