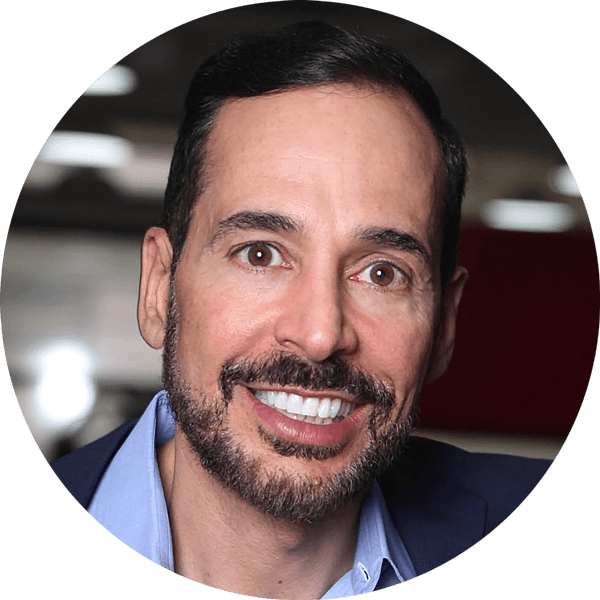 William Arruda
Motivational Speaker | Bestselling Author | Personal Branding Pioneer | Chief Encouragement Officer at Reach | Cofounder of CareerBlast.TV
I had no intention of being an entrepreneur. I was working in branding for IBM/Lotus and I loved my job – cool products, amazing colleagues, and a talented team! And branding was my thing.
Then everything changed.
In July 1997, I read Tom Peters' now-iconic Fast Company article "The Brand Called You." Here were my two great passions – branding and developing people – joined in an exhilarating alchemy called personal branding!
Soon after reading the article, I was asked to lead Lotus branding in London/Paris – and I couldn't pass that up. So I pursued a European adventure until I could no longer ignore the pull of personal branding.
When I started Reach Personal Branding in 2001, I joined four other firms vying for virtually no business. A few years later (with no savings and major debt), Reach was the lone personal branding company.
I'm known for my extreme optimism and I 𝘬𝘯𝘦𝘸 personal branding HAD to become relevant. I stuck it out.
Persistence paid off.
An economic slump – with globalization, outsourcing and the birth of social media – took personal branding from relevant to essential. And Reach was there!
Today, Reach is the global leader in personal branding, with 1,000+ certified coaches in 49 countries and pioneering products used by nearly two million people. As CEO (Chief Encouragement Officer), I'm thrilled that Entrepreneur called me "the personal branding guru," crediting Reach with turning personal branding into a global industry.
Now, I routinely traverse the globe (on airplanes and via computer screens), speaking to organizations that want to engage, motivate and retain their best talent. In fact, I've delivered more live and virtual personal branding keynotes to more people in more places than anyone on earth. And I share my thoughts on personal branding, leadership development and social media in my Forbes column, which has received over 17 million views.
To make personal branding more relevant and accessible, I co-founded CareerBlast.TV – a learning platform with bite-sized video content to help people-centric organizations elevate their talent. Our signature products, BrandBoost Video Coach and 360Reach Personal Brand Survey, help individuals and teams increase their performance and engagement while amping up the joy factor at work.
Personal Branding 3.0 - The New Rules for Career Success
In the new virtual/hybrid world of work, personal branding is essential if you seek to deliver exceptional value and advance your career. That means making a powerful digital first impression, growing and nurturing connections in the real- and virtual world, and making sure that your bits-and-bytes brand doesn't clash with the flesh-and-bones YOU. Sound daunting? Not to worry! In this presentation, personal branding guru William Arruda provides an adventure-filled roadmap for building an authentic and powerful presence. taking advantage of all the personal branding opportunities available, including meetings and one-on-ones, social media, video, and online interactions. The result? You'll make your mark on all that you do and get noticed by all the right people.
In this session you will learn:
How to uncover your authentic personal brand
How to tell your story in a compelling way
Three ways to remain visible, available, and valuable to decision-makers
The secret to making a powerful first impression
How to take what you learn and use it to help those you support