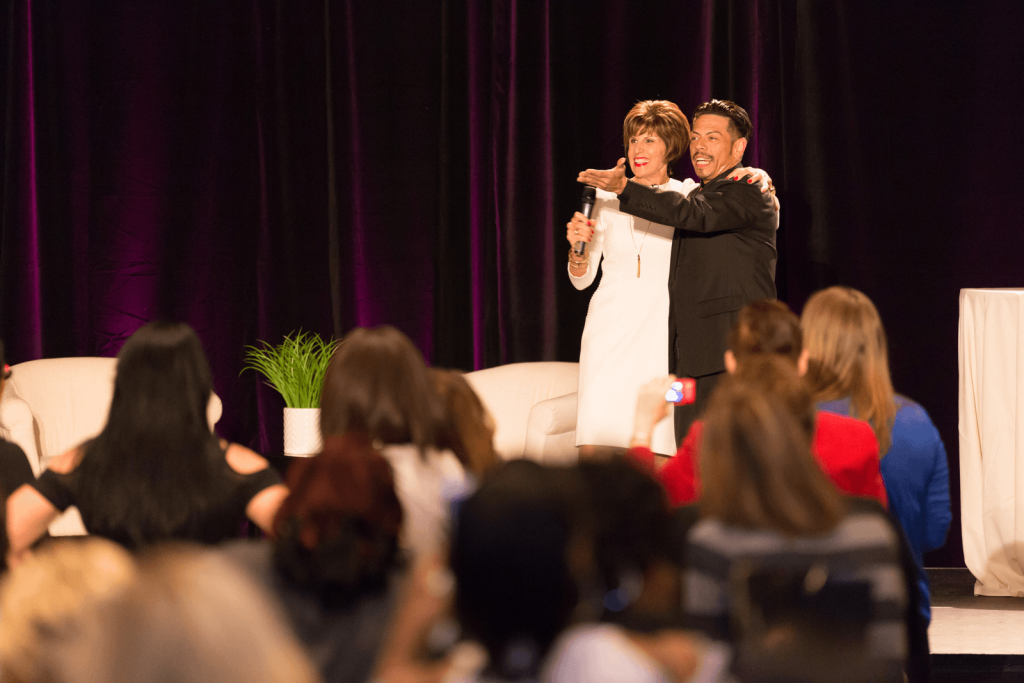 STOP. READ. This special interview is not just about a Gala night. This interview is about being pulled into an experience that will leave you breathless for months to come through experiential learning.
Joan Burge interviewed JJ Villar, owner of Feel the Music Entertainment in Las Vegas. JJ has been an entertainer for 20 years and is a long-time performer in the MJ One show. Every year, Joan enlists JJ Villar to co-create aspects of the Annual Conference for Administrative Excellence.
The 2018 Conference Theme is The Stellar Assistant. Office Dynamics' goal is to make every attendee feel like a star from the time their feet hit the Red Rock Resort until the finale 
on Friday
. This interview took place right after Joan Burge and JJ Villar had their concept meeting.