Almost every successful person freely admits that success is not a one-person job. Without a trusted support network—an "inner circle" of people to share their wisdom, experience, and belief in you—the road to success is elusive, if not impossible. Regardless of your job title, intelligence level or personal skill set, there is one certainty that always holds true: You simply cannot achieve your vision of greatness (whatever it may be) without the help of other people.
For years, Joan Burge has taught Administrative Professionals how to break into the management inner circle by embracing a powerful set of professional principles. In this month's webinar, Joan is talking to a special guest, Peggy Vasquez, a successful Administrative Professional and author of "Not Just an Admin." Together, they'll be exploring another type of inner circle—the kind you create for yourself. Just as executives in the workplace have their team of advisors and confidants, so too should you. With the help of your inner circle, you can gain greater momentum to carry you closer to your goals, dreams, and desires both personally and professionally.
This webinar offers a special "sneak peek" at the topic Peggy will be presenting at the 23rd Annual Conference for Administrative Excellence. If you're ready to revolutionize your life and career, don't miss out!
Learning highlights from this webinar:
Why developing your inner circle is a crucial part of success in ALL areas of life, not just work.
What your inner circle really brings to the table. Hint: It's not just about "networking" for a new job!
How the idea of the inner circle is revolutionary and why it has the power to raise the level of respect for our profession.
Simple strategies for creating your own inner circle and attracting meaningful connections with the right people.
Remember: Success is not a one-person job; don't go it alone!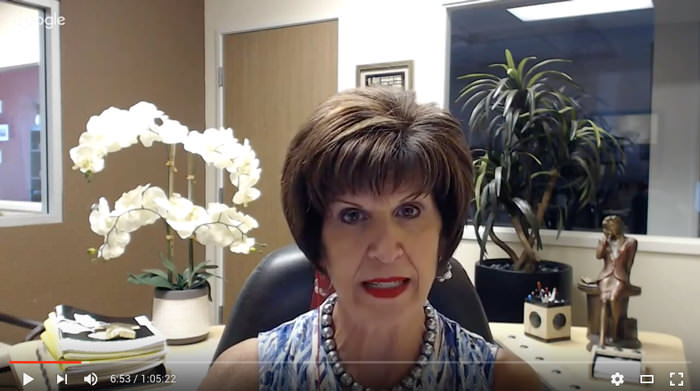 Recap from this webinar:
(From Peggy's notes.)
Self-Reflection Questions (when considering your Inner Circle).
Consider all the areas of your life and ask yourself, who is pulling you forward?
Who is influencing you?

Are you mindful of their influence on your life?
Are you closest friends & colleagues affecting you positively or negatively?

Who are you role modeling?

Or are you just doing the same thing over and over and hoping for different results and a better life?

Are you modeling behaviors that attract meaningful connection?

Would you want to connect with you?
Peggy's Tips for creating your Inner Circle.
Make sure you are developing a give and take relationship.
Ask to meet them for coffee, or go to lunch
Let them know you respect them and think/feel that they could teach you a great deal.
Compliment them on how they live their life.
Observe, learn, follow, tweak and repeat
Peggy's Action Items once you have watched this webinar – next steps.
Item One:
This week, observe your admin co-workers and recognize something great they are doing!
Send them an email of thanks, good job, and high five!

And copy of their manager
Or ask their manager if you can recognize them at a group meeting
Or take them to lunch
Actively create a spirit of celebration and recognition for each other.
Item Two:
Undoubtedly, conflict or miscommunication will come. When it does
Instead of letting your mind fill in the blanks of "why did she or he do that?" and chase that negative rabbit,
Assume positive intent!
Additional Resources and Action Items Mentioned in this webinar that will help you develop your inner circle:
You have also been asking about mentorship opportunities. Our team will put our heads together to see what we can offer you. For now, please continue to use our platforms to connect with one another – such as this blog, our Facebook page, Twitter, and more.
Wishing you much success with the development of your strong inner circle.
Complete the webinar? Download your Certificate of Attendance here and fill in the blank like with your name. Certificate-Of-Attendance-Developing the Power of Your Inner Circle
(Office Dynamics is able to track attendance records. If you didn't watch this webinar please do not use this certificate.)