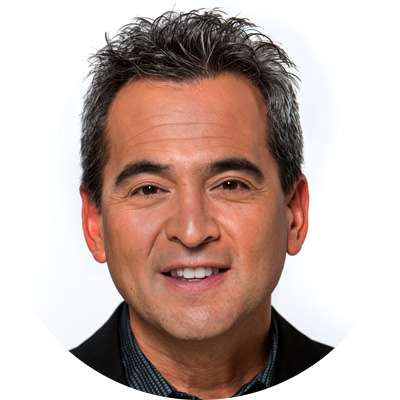 Mike Song is the award‐winning author of the bestselling books – The Hamster Revolution for Email and Zip! Tips: The Fastest Way to Get More Done.  He is the founder of GetControl.net, one of the world's leading providers of email, meeting, and time management training, serving more than 20% of Fortune 500 companies.
Mike has helped millions via interviews with Good Morning America, CNN, NPR, Fox News, USA Today, and The Wall Street Journal. His bestselling books have been translated into 12 languages and are available in more than 50 countries.
Mike has even helped leaders from the Army, Marines, Air Force, Navy, and Secret Service to manage technology more effectively in order to keep our country safe.  Now he's here to help you get more done and have more fun at work.
Fun Facts About Mike Song
Musician:  Mike is an award‐winning singer, guitarist, and songwriter whose band, All the Voices has warmed up for Bon Jovi, The Ramones, and 10,000 Maniacs.
Athlete:  Mike is an All‐American distance runner who frequently wins his age category in 5k road races.
Inventor:  Mike currently holds a patent for a revolutionary new way to organize information.
His idea is currently being used by 450 companies around the world.
General Session
---
Zip! Tips
Thursday, October 19, 2017  | 3:30 – 4:30 p.m.
Overloaded? Overwhelmed? Overworked? You Need Zip!
This session is packed with quick-to-learn, easy-to-use Tech Tips that almost no one knows! Today, the fastest way to get more done is to focus on tech management—not time management. The Zip! Tips session shows you that the secret is right at your fingertips.  The devices and software you use every day have incredible time-saving features almost nobody knows about! Once you discover them you'll effortlessly boost your performance and zoom to your goals like never before.
Amazing Outlook, Windows, iPad, iPhone, and Google Tips
ZIP! to what matters most in a single click!
Print long phrases in two keystrokes!
Convert an Outlook email into a LinkedIn contact in three keystrokes!