This post was originally published at OfficeDynamics.com.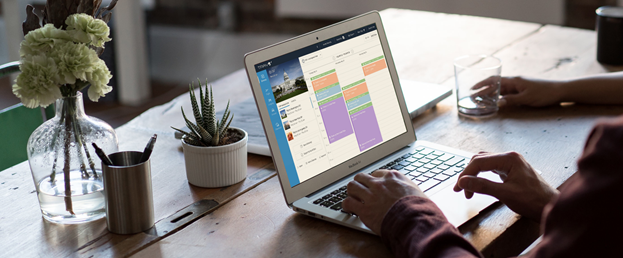 We recently sat down with Conference Sponsor, TRAVO to talk about their revolutionary solution to the travel planning problems that assistants are facing every day.
For an assistant, travel planning can be a nightmare! It's one of the most taxing, time-consuming aspects of your role, whether you're planning a quick overnight trip or a two-week, multi-stop world tour. You might spend hours preparing the itinerary, choosing flights, identifying transportation and lodging options, and ensuring the timing is perfect. If you're a sharp-minded assistant, you'll also take the many preferences of your executive into consideration, a task that makes the whole process even more complicated. Then, of course, plans can change at the drop of a hat and your work starts all over again.
It's almost enough to break the spirit of the most dedicated administrative professional!
The problem of travel planning is massive and it's plagued our field for decades. In this month's webinar, administrative training expert Joan Burge is revealing the solution—a brand new way to ease the burden on you and ensure your executive is happy. With special guest, Tae Lee, founder of TRAVO, Joan will host a vibrant conversation designed to change your perspective. You'll begin to see travel planning as an opportunity, rather than an obstacle, to demonstrate your revolutionary skills. All you need is a new approach!
In case you're not aware, TRAVO is revolutionizing the world of travel planning. Its all-in-one planner is the fastest, easiest, and smartest way to manage individual profiles and preferences and create custom end-to-end itineraries. It's truly a game changer for administrative professionals!