[Guest Blog by Laura Suchocki, Shure]
What are you doing September 17-20, 2013?
Have you considered attending Office Dynamics's Bold and Balanced Annual Conference for Administrative Excellence?
If you are still on the fence, I highly recommend you make the choice to attend. While this is Joan Burge's and Office Dynamics International's 20th Annual Conference for Administrative Excellence, this will be the fifth Office Dynamics conference I have attended. There are several reasons that keep me coming back. Following are the top five motives on my list:
First, Joan Burge, the host of the event. She is a well-known expert and visionary in the administrative profession. In addition to the books she has written, the training courses she has designed and teaches, and the company she operates (Office Dynamics International), she actually spent 20 years as an administrative professional. Knowing that she is so personally invested in us and in our profession, that she understands what we need and want (from both sides of the desk), and compiles and directly presents this knowledge to us, makes this a one-of-a-kind conference event.
Second, the number of attendees is limited. Office Dynamics keeps the attendance confined to 300, which provides for a greater educational and networking experience.
Third, the topics are relevant and current. This is the only conference to offer an Executive Perspective, where attendees can hear first-hand from a top-level executive what is and isn't important to them as they interact with their assistants and manage their companies.
Fourth, there are only a limited number of concurrent sessions. From my perspective, this is important, because it enables me to stay connected with the energy of the entire group, and requires me to make only a couple of choices to attend separate sessions. I prefer this rather than having to choose and follow a separate track and interact only with those participants and learn that material.
Last, but certainly not least, this conference provides so many opportunities to network, share best practices, and establish business connections with high-level administrative professionals from all over the map.
These are my main reasons that make attending this conference the highlight of my annual professional development. I am confident that if you choose to spend a few days this fall at this conference, you will return to your office highly energized, educated, and even more committed to your "career of choice".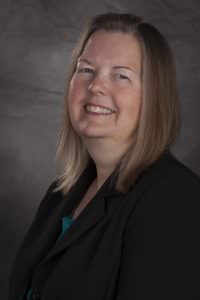 Laura Suchocki, CWCA, has more than 35 years of Administrative Professional experience.  Since 2004 she has been employed by Shure Incorporated, where she supports the Chairman, and the President and CEO. Before joining Shure, she supported high-level executives at three other well-known companies in the travel, venture capital, and insurance industries.
In addition to running the Offices of the Chairman and the President and CEO, she also manages the Company's charitable contribution program, corporate calendar, company-wide and global events.
Laura is a strong proponent of continuing education for administrative professionals; she is currently working on her CEAP (Certified Executive Administrative Professional) designation, taking the STAR Achievement Public Course, and she earned her CWCA (Certified World Class Assistant) designation from Office Dynamics International. She has earned a Certificate of Administrative Excellence from the American Management Association and a Professional Diploma from Robert Morris College.
She has been happily married for 33 years and is the mother of two beautiful children.